if (screen && screen.width < 767) {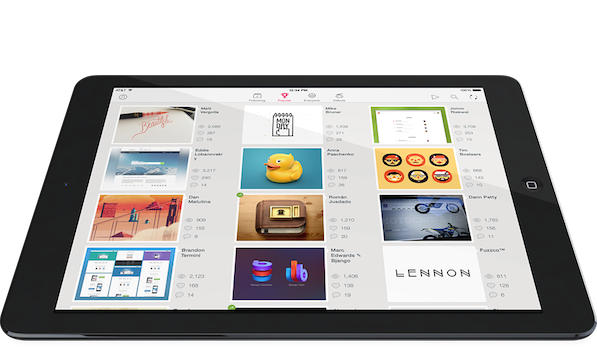 Balllin — The Beautiful Dribbble Appp for iOS 7
---
Balllin is a beautifully crafted app for your iPhone or iPad to browse through Dribbble. Developed by Devin Ross, Balllin has already been featured here on Beautiful Pixels, back in 2012. The app has been recently updated with a shiny iOS 7 inspired design along with some lovely features that make it a solid Dribbble app for iOS.
Balllin lets you browse through the content posted by various designers on Dribbble. The site has been a great source of inspiration for a few years now and offers an API that Balllin takes full advantage of. The update adds support for Animated Gifs, which are increasingly getting popular on Dribbble, and Background Fetching, so new content is always ready for your when you launch the app. The app also has a lovely slideshow mode, so you can keep your iPad on a stand, sit back and relax.
Ballin is available on the App Store for just $2.99 as a Universal App.