if (screen && screen.width < 767) {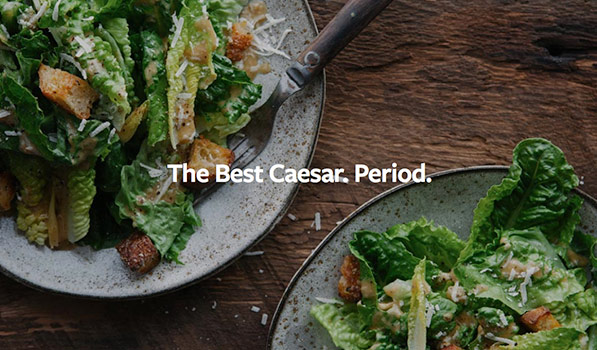 The Best Caesar Teaches You How to Do the Salad Right
---
I've had the pleasure of trying out very specific, yet interesting foodie apps on Beautiful Pixels that nail a specific type of dish right. Take Filibaba Smoothies for instance; an app as delicious as the drinks it features. Today I look at Best Caesar — an app made by Tyson Caly who got the caesar salad recipe handed down from his father, and now wants to share it with the world in a beautiful way.
A visually stunning array of photographs sets the backdrop for this app; with very little UI elements getting in the way. This digital photo cookbook is immersive as it takes up the full screen; asking you to swipe sideways to check out what you're going to need. You start by looking at all the components, followed by the preparations page that either gives you a traditionally written recipe. But better yet, swiping further has a step-by-step visual guide of how to go about making this caesar salad.
As you scroll through the steps, helpful photos of the chef actually preparing the dish help you with the process. After completing the 14 steps, you're presented with a couple of delicious photos of the final product that'll get you drooling. You also have a shopping list feature where all the ingredients you're going to need are placed with checkboxes next to it; so you can mark 'em while picking them up from the grocery store. The menu button to the left lets you quickly jump between sections; acting as an index page. The app ends with a write-up from the author followed by social links that you can use to share your preparation.
I'll be honest; I'm not really into cooking, but Best Caesar has won my heart and has encouraged me to step into the kitchen. Kudos to Katie Newburn; without your splendid photography, this app wouldn't have done that for me. Best Caesar is available for free on the App Store for the iPhone (can't wait to see the upcoming iPad version too). Check out the app website while you're at it.