if (screen && screen.width < 767) {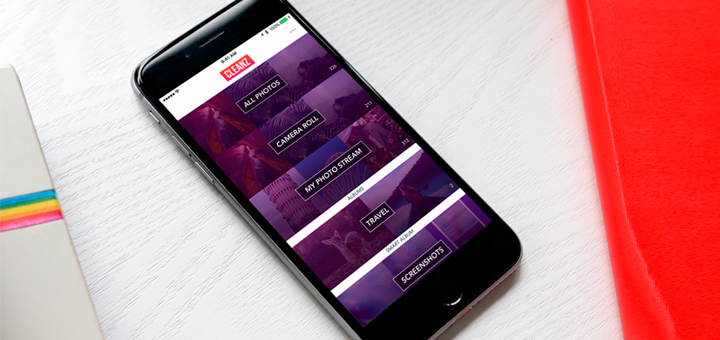 Cleanz is a Simple iPhone App to Clean Up your Camera Roll
---
Cleanz is a really simple and elegant iPhone app to clean up the accumulated junk in the Camera Roll. We take hundreds of photos in a month using our iPhones and then share it on places like Instagram, Twitter, Facebook, etc. There are thousands of apps out there that let you edit your photos before posting, and most of these apps create and save copies of the photos you edit. Additionally, we also take screenshots on our devices, such as for sharing our homescreens on Homescreen.me. Many a times, we may also come across some images on Twitter or Facebook that we'd like to save. All of these files end up in our Camera Roll, leading to a lot of unwanted clutter. Cleanz helps you get rid of all that junk.
Cleanz has been beautifully crafted by the Appatakkars duo, who're also behind beautiful apps like Lumy and Blurz. Cleanz takes a very Tinder-ish approach — it lets you easily review the images in your photo library, and swipe up to retain them or swipe down to move them to trash. The interface itself is very clean and minimal, as it puts the focus on displaying the images from your Camera Roll. You can browse your library by Albums, Reverse Chronologically or even browse just the screenshots by device. For example, you can only browse and review the "Instagram" folder on your device, and move the unwanted photos in it to Trash. Similarly, you can review all Apple Watch screenshots on your device and move the unwanted ones to Trash.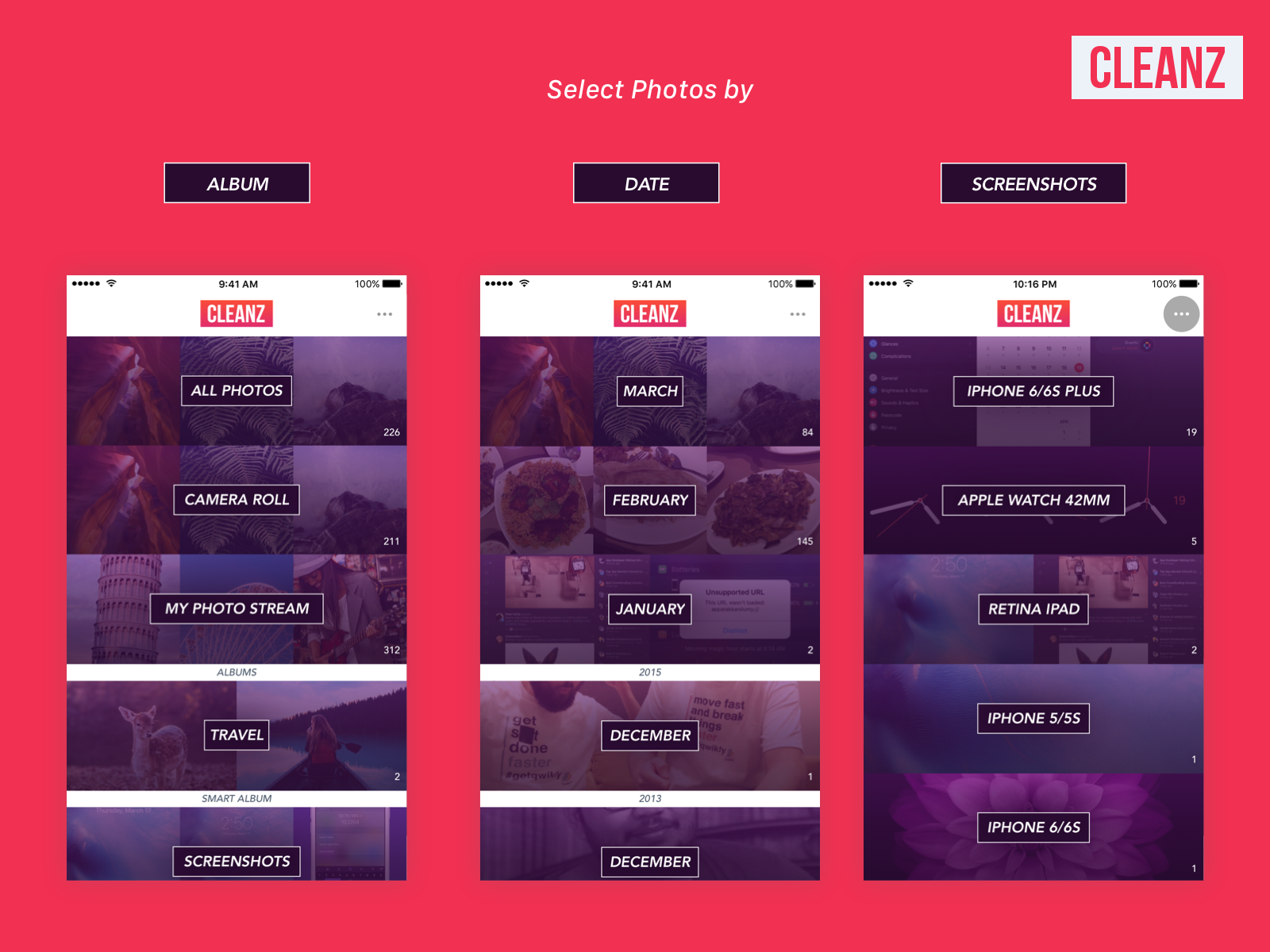 You can tap and hold (or 3D Touch on supported devices) to view a larger preview of the image. This is nice, although I wish it dismissed the preview when you let go. Right now, you have to press and hold on the image to preview it, and tap the little X at the bottom to dismiss which takes a few extra milliseconds and an additional tap. There's also a Today Widget bundled in the app that displays how many photos you've taken Today as well as in the Last 7 Days, and gives you one tap access to quickly launch the app and review them.
Cleanz is an obvious buy if you take or save a lot of photos. It is available for $0.99 on the App Store.