if (screen && screen.width < 767) {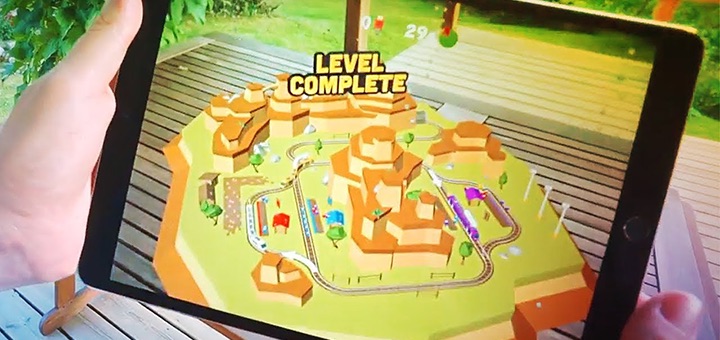 Conduct AR! Looks Like a Fun ARKit Game for iOS 11
---
The folks at NorthPlay have just announced their upcoming game titled Conduct AR!. NorthPlay, which describes itself as an "entertainment design studio", currently has two gaming-related projects — a fun little iOS and Android game called Conduct THIS! that involves managing tiny trains and making sure they don't crash into each other, and a website called Arcade Trail that helps you explore and discover upcoming game titles.
Conduct AR! is based on Conduct THIS! and takes it to a whole another level. It makes use of the upcoming ARKit framework that's coming with iOS 11. Simply put, ARKit allows developers to create augmented reality apps or "experiences" for iPhone and iPad by blending virtual objects and models with the real world. Hundreds of developers have already begun playing with it and have come up with some fascinating and fun experiments.
This video below demonstrates what the game is going to be like:
The game involves keeping an eye on a big surface area through the screen of your iOS device and tapping trains and arrows to conduct them. The game will be available on all ARKit compatible devices, including those that Apple plans to release at an event in a few months.
Conduct AR! is the first non-demo I've seen that has me incredibly excited for ARKit in iOS 11.