if (screen && screen.width < 767) {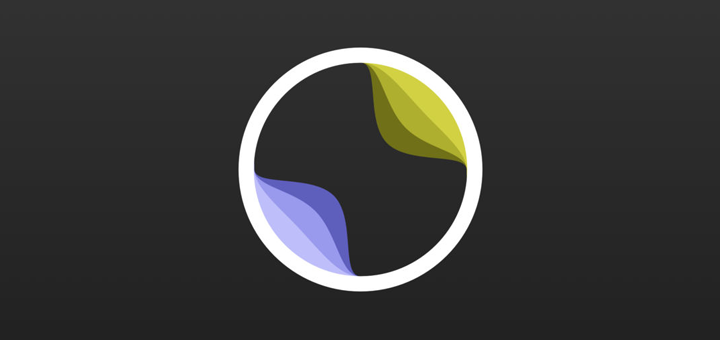 Cone — A Live Color Picker for your iPhone
---
The world is full of fascinating colors, isn't it? I was watching a video about the auroras just a few minutes ago and while being mesmerized by the incredible array of colorful lights, I wondered if I should take a screenshot from the video just to use those colors in a design somewhere. I had the exact same thoughts while walking around in the Mughal gardens of Jammu & Kashmir. Wouldn't it be nice to have a live color picker that could instantly tell you colors? Cone is exactly that.
Cone is a delightful little app by Kushagra Agarwal that works as a live color picker. It uses your iPhone's camera to preview what it sees and instantly tells you what the name and hex value of color is. A small white target on the screen, which can be moved around, picks up the color values. If there's too much movement on screen, a nifty 'freeze' button at the bottom lets you take a still frame and then move the target around. When you like a color you see, you can 'save' it to file using the button at the bottom.
Using Cone is really simple, and quite fascinating. What is "grey" to your naked eyes actually turns out to be something different altogether, while that "white" you see is actually a real shade of yellow.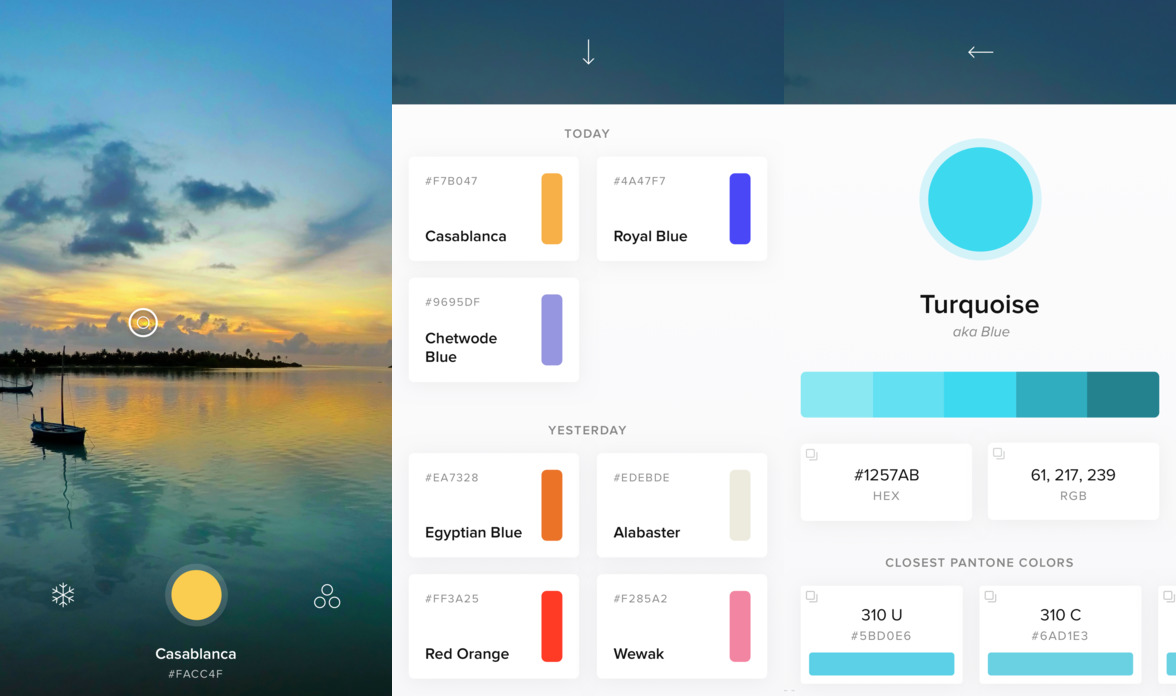 The colors you save manually show up as cards in the library, so you can create your own color palette. You can tap on each card to view more info about each color. Here, you can see the hex & RGB values of the color, along with the closest Pantone colors. Cone also generates a shareable URL automatically — for example: https://coneapp.io/?color=#e54e53 that you can share with your friends.
Cone's UI is minimally crafted, and the UX is really well done. All interactions in the app are accompanied by subtle animations that delight you with every tap. It is available for $1.99 on the App Store.
[Thanks Abhinav]