·

Convertr — A Very Special Unit Converter for your iPhone [Sponsor]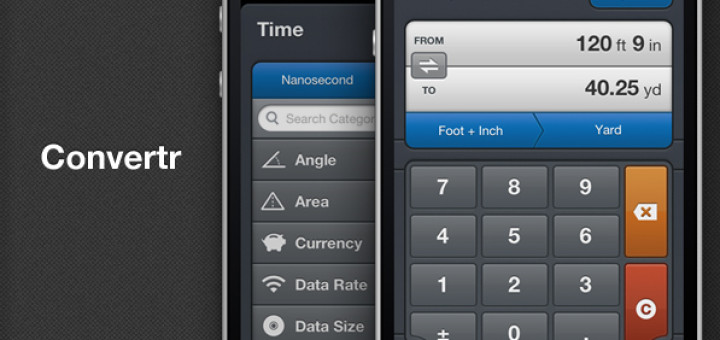 Our thanks to Convertr for sponsoring this week's RSS Feed.
With so many unit converters available on the App Store, it takes something special to stand out.
Convertr features a completely custom interface, designed to make conversions quick and easy whether you're using it casually in the kitchen or professionally on the job. With 22 categories containing over 450 units, it's got you covered for all sorts of situations. And if you're in need of currency conversion, Convertr automatically updates with the latest exchange rates for 150 currencies.
Add in conversion history, configurable categories and units, and a handcrafted experience, and you've got something special: Convertr. Try it today on the App Store for $1.99.