if (screen && screen.width < 767) {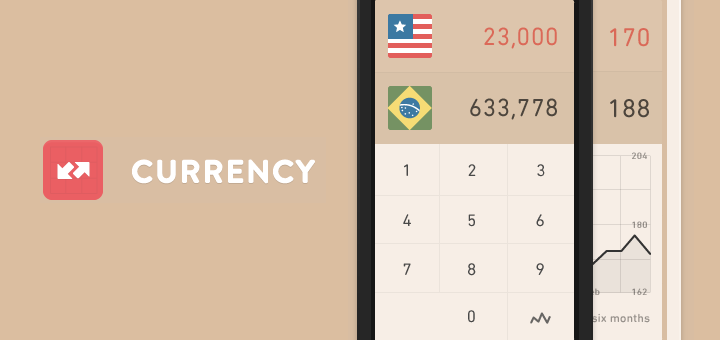 Currency 1.6 Adds A Calculator and New Themes; Goes Freemium
---
Currency Converters are dime a dozen, so it is very rare to come across a currency converter app that leaves a lasting impression on you. I've written about quite a few currency converter apps for iOS, but one that I've always come back to is aptly called 'Currency — Simple Currency Converter'.
I first discovered Currency in April 2013 and was really impressed. It was a simple currency converter that was delightful to use. Alex and Matt had polished the app to perfection and it offered just the right amount of form and function in the package. The little animation when you delete/undo the last typed number was amazing.
Today, Currency has been updated to Version 1.6 that adds a Calculator to the app, so that you can quickly undertake calculations without having to change apps. This update also introduces two new themes — Light and Dark. The Dark theme looks great, and might be useful for the upcoming iPhone with an OLED display.
Most notably, Currency is now a Freemium app. You can now download the app for Free from the App Store and use it however long you want. There's a $0.99 IAP that unlocks the calculator, new themes, and unlimited favorites. If you'd already purchased the app, these new updates are all free for you.