if (screen && screen.width < 767) {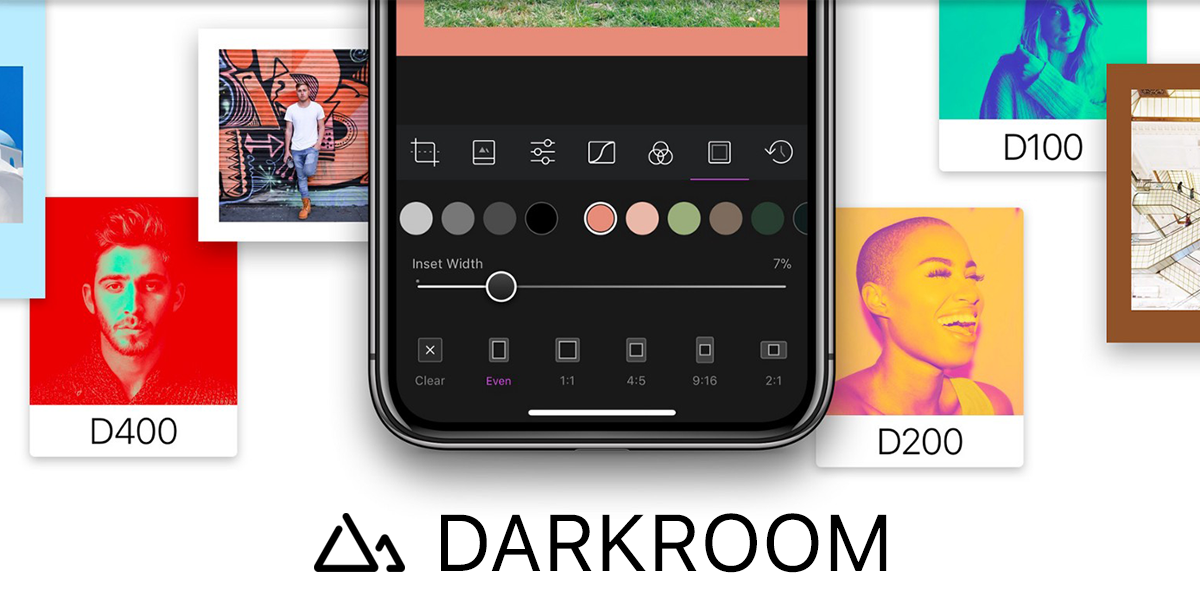 Darkroom 3.6 Adds Content-Aware Frame Tool & Duotone Filters
Darkroom is the best photo editing app for iPhone
---
Darkroom is one of the many photo-editing apps for iPhone available on the App Store. While the iPhone already takes some incredible photos and is easily the most popular pocket camera available today, there's been no shortage of great photo editing apps available for it in recent times. Most photo editing apps available today throw in basic sliders and a few filters for a small price, but Darkroom has constantly gone above and beyond to deliver an amazing feature set and great value. It has been my favorite photo editor for iPhone for a really long time and is by far the best iPhone photo editing app available today.
The developers behind Darkroom have just announced the set of features that the upcoming version 3.6 will bring along. I have been beta testing these features over the last couple of weeks and I'm beyond excited for their public rollout. Darkroom 3.6 introduces two major features:
Frame Tool with Content-Aware Auto Color Palette
Darkroom 3.6 will add a new top-level tool for adding frames to your photos. Now, before you scoff at this, Darkroom's frame tool is nothing like what Instagram used to have or what most apps typically include. For starters, Darkroom's Frame Tool is Content-Aware. Depending on the content in your photos and the colors in them, Darkroom offers an entire line-up of colors for you to choose from for your frame. You aren't just limited to black, white or basic colors for your frame.
As you can see in the preview above, choosing a custom color for your frames adds a unique personality to your photos, and in most cases, makes them much more lively. It works great if you use the Fade tool on your photos.
The developers of Darkroom didn't just stop at this, and the additional features and capabilities are one of the main reasons why the tool is called a Frame tool and not just a Border tool. Darkroom's Frame Tool allows you to set the 'Inset' for your photo, either manually or by choosing any of the presets. This allows you to, for example, display a square 1:1 photo in Instagram Stories or on Snapchat, without it being cropped. There are a whole lot of aspect ratios you can use and the possibilities are endless. Go wild.
The new Frame Tool in Darkroom 3.6 is Free for all users.
Duotone Filters
For users to make the best use of the new Frame Tool, Darkroom is also adding a bunch of Duotone filters. These are a premium set of filters and are available at a one-time unlock price of $1.99 through an in-app purchase.
We'll also note that this Duotone look was created entirely inside our Curves tool. We think it is a great showcase of how our tools can be used in varied and creative ways. So we'd encourage all of you to take a look at the curves of these filter to see how these looks where achieved.
You can see the Duotone filters in action in the two screenshots embedded above. Darkroom 3.6 also includes a bunch of improvements and bug fixes, and you can read about them on Darkroom's Updates page.
Darkroom is available for Free on the App Store, and I highly recommend you download it.
It might be a while before you see Version 3.6 on the App Store though.Update: Darkroom 3.6.1 is now available on the App Store.