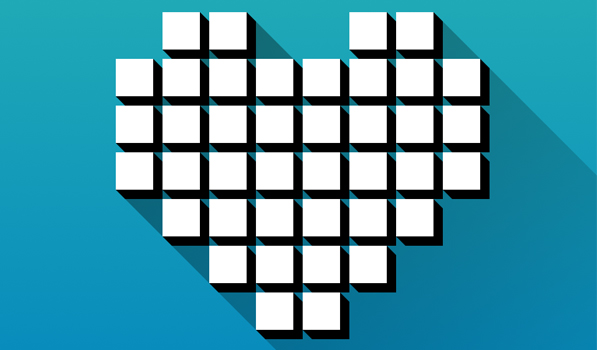 The App Store is full of to-do list apps and we've featured quite a few of them here on Beautiful Pixels, such as the recent Tick. But to-do lists don't always work. As Buffer co-founder Leo Widrich says, it can be healthier and more productive to maintain a 'done list' that keeps track of your achievements rather than the things you are yet to do. And that's what Datalove is all about — tracking all the things you have done and turning them into beautiful statistics.
Datalove has a gorgeous, very slick interface that lets you either automatically track or manually enter statistics. You can easily add your stats to one of the preset activities, like Run, Bike, Strength, Work, Study, Weight, Music, TV, Guitar, Sleep, etc. — each with their own cool icon and colour. If what you want isn't in the list, just create a custom activity with its own color and choose from the icons available. Each activity is measured in one of three units: Numeric, Time or Distance. While all three kinds of entries let you add your stats manually, Time based entries also include a timer that you can start or stop as you wish while Distance based entries let you track using your GPS. The app's UI makes it dead simple to use and you will be up and running in no time.
I like that the app has minimal choices because you don't want to spend too much time agonizing over data entry. I found myself using manual entries more often, but tracking did come handy to check how much I have walked in a day.
While you can always look at the data in the list of activities, it's much cooler to tilt your iPhone to magically get Datalove's alluring statistical dashboard. Here, your stats are displayed in a grid of tiles, each showing the total numbers of an activity as well as the daily average. You can rearrange these tiles as you want and even delete them.
I really wish there was a 'goal' that I could set to check whether I am meeting my targets or not. A quick-look "X more to go" would have been the cherry on top of what is already a great app. Datalove makes it crazy easy to track any kind of stats on your phone and is available Free on the App Store, limited to one activity. To track additional activities, there's an IAP for $2.99.