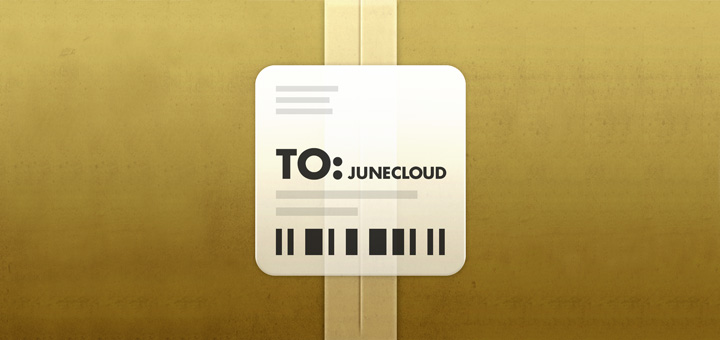 We're big fans of Junecloud and their apps here at Beautiful Pixels. I personally love their simplistic style and the uniqueness of their apps. I have been using Delivery Status as a widget on my Mac for years now. The app, now called Deliveries, lets you track your shipments from various (supported) courier companies and get their status updates delivered to you. With the announcement of iOS 8 and OS X Yosemite at WWDC '14, I was pretty excited to see what Mike does with his apps. Features like Today widget and Action extension would place Deliveries in its own league and Mike definitely delivered with the release of the Mac app a few weeks ago.
This week, Junecloud have released version 6.0 of the iOS app. The app has been around for a while now, but with these release, it gets some amazing features that'll help it keep its status as the best package tracker app on iOS. The two bigger features added in this release are a Today widget in the Notification Center and an Action extension that lets you "Add to Deliveries" directly from Safari. Even if you are entering the information manually, the process is now much faster and easier. The design has also been updated to look great on iOS 8 and is also in line with the look of the Mac app. Other features added in this release are Dynamic type, so your text size depends on the system settings, password integration, so if you are signed into Junecloud Sync in Safari, the app will automatically ask you if you'd like to use it. Yes, yes, there's 1Password integration as well.
It's also now possible to add a shipment from unsupported courier medium in Deliveries. The app won't send you instant status updates, instead, it monitors the specified URL for changes and reports them when possible. It's not ideal, but it helps for sure. I use this to track my deliveries from Flipkart.
Deliveries 6.0 is a Free update to existing users and is available as a Universal app for $4.99 on the App Store.