if (screen && screen.width < 767) {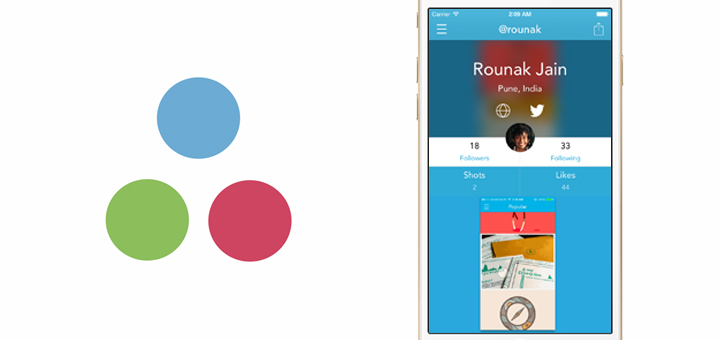 Design Shots 3.0 for iPhone
---
Design Shots for iPhone is a really great Dribbble app. It has been consistently getting better with each update. Today version 3.0 is out and I love it.
Design Shots has great animations and gestures throughout. Swiping from the edge of the screen to go back isn't boring and is reminiscent of Vesper. The big change in 3.0 barring support for the larger displays on the iPhone 6 and 6 Plus is support for the new Dribbble API. You can now comment on shots, like shots, and follow users right from within the app after logging in. I love the inline animated GIF support. Most apps that do this suffer from performance issues but the app runs great on my old iPhone 5. Interactions within the app are really great and while some Dribbble apps feel overdesigned, Design Shots is just right. As with all iOS 8 apps, Design Shots now uses the native share sheet that's full of your app extensions.
My only real complaint with the app is the hamburger button and menu system. It feels unintuitive without having an edge swipe gesture. Design Shots 3.0 is available for free on the App Store and is well worth your time. It has raised the bar for Dribbble apps on iPhone by a good amount.
Version 3.1 – Released: Dec 21st, 2014
What's New?
See shots from now, the last week, month, or year
Tap on an attachment, or the main image in the shot detail page to get into the all-new zoom view
Navigation Bar hides as you scroll
See any user's bio by swiping the header towards the left
New animation when opening a profile
Thumbnails for attachments
Crash fixes