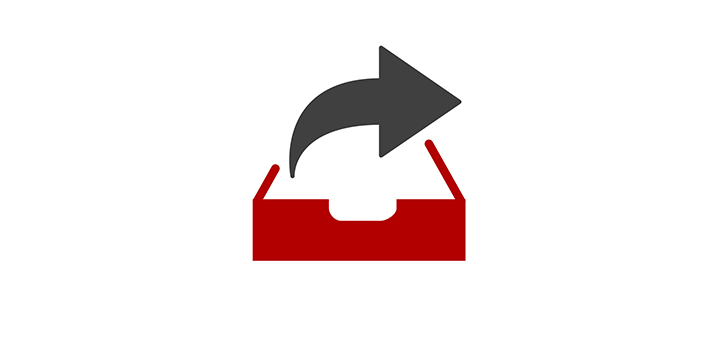 Dispatch, an email app by Hon Cheng and Lin Junjie, has come a long way since it was featured in The Platter almost a year ago. When iOS 7 shipped, Dispatch was updated to support background email fetch and an all new look with some other great features. Today, Dispatch 2.0, a free update to the original app is available and it is amazing.
Dispatch 2.0 sports a refreshed look with better iconography, but its main attractions are the ability to view all folders for an account (not just inbox like previous versions of the app) and the unsubscribe action. You can now access local drafts in the unified inbox as well. I love how folder support has been implemented in Dispatch. You can either tap the arrow next to the account name to reveal all the folders for that account or pin folders so that they are always visible in the menu. This is really useful because for some email accounts, I only really need to keep track of a few filters. Dispatch is the only email app that supports TextExpander Touch and if you have to respond to a lot of email daily or deal with customer support, this is a god send. Earlier versions of Dispatch suffered from some visual glitches in email composition and those have now been fixed. My biggest complaint was the battery drain. I confirmed this with Xcode Instruments. I ended up switching back to Mail.app because of that (I know) and so far Dispatch 2.0 has been great with the few accounts I have configured into it. It also supports the Fleksy keyboard.
Overall, Dispatch 2.0 is a welcome update. I would like to see a dark theme at some point. Dispatch has has an insane amount of third party app integration and with full mailbox folder support, it becomes the best power user email app on iOS. I hope an iPad version is in the works too. Power users on iOS really need to thank the likes of Contrast, Agile Tortoise, Hon Cheng and Lin Junjie, and Ole Moritz for pushing iOS so far. Dispatch 2.0 is a free update for existing owners and it is available on the App Store for $4.99.