if (screen && screen.width < 767) {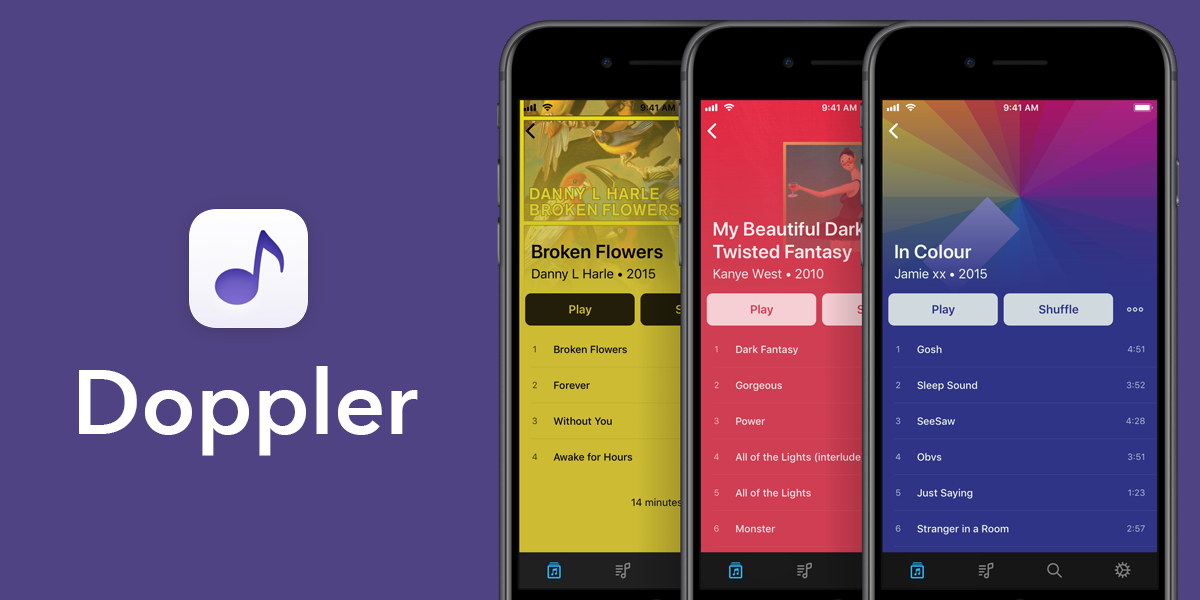 Doppler for iPhone — A Great Replacement for the Stock Music App
---
Before I get into this feature about Doppler, I have something to say and you can watch it here.
I've never shied away from talking about how much I despise what Apple has done to the offline music experience on iOS once Apple Music became a thing. I own and buy a lot of music on iTunes and have a ton of stuff accumulated that I've bought from sites like Bandcamp, and Apple Music has effectively made listening to offline music painful. They basically ruined the default Music app for me and I had more or less switched to Ecoute. Ecoute has served me well but it can't really handle large libraries well on the iPhone 7 from my testing, so I have been on the lookout for a new music app for offline music. This is where Doppler from Ed Wellbrook comes into the picture.
Doppler has a lovely elegant and dark look to it. I love the muted dark look for apps and when it comes to the interface elements, there's not much to complain about. The alphabet separaters stand out a bit too much for my liking, but the rest of the main Artists tab is very nice. Doppler keeps things super simple with a single tab bar at the bottom to let you switch between Artists, Playlists, and Search in addition to the in-app Settings.
The artist pages are a little too barebones compared to how good the album pages are. Each album page loads in with a real-time tint to the interface to match the album colors. This works out in most cases, but there are some instances where the algorithm used for this backfires for some album covers. Album pages are near perfect as well, except for the two jarring 'Play' and 'Shuffle' buttons that look out of place compared to the rest of the elegant design. I hope future updates address some of these minor interface issues because this is a very nice and simple app that also looks great. The lack of any 3D Touch interactions is pretty disappointing as well.
While I have moved to both Google Play Music and Spotify for my streaming needs, Doppler is a worthy and simple replacement for my offline collection. I still lament the death of Track 8, but for now this is well worth checking out if you've wanted a new offline music app on your iPhone.
Get Doppler for $2.99 on the App Store →.