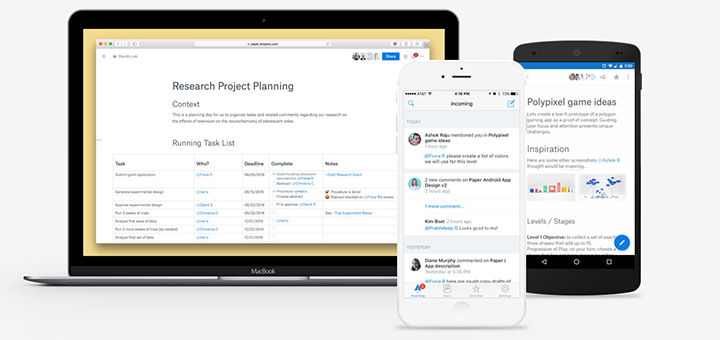 Dropbox Paper Comes to iOS & Android, Available as Public Beta
---
Paper — the collaborative document editing service from Dropbox that has been in private beta for almost a year now, is entering public beta today. Along with that, the company is also releasing the official Dropbox Paper apps for iOS and Android.
We built Dropbox Paper to help fast-moving teams create collaborative docs and share important information. It's a big part of how we're reimagining the way people work together.
I got into the private beta few months ago and my first impressions were really solid. I loved the minimalist yet feature-rich nature of Paper and since then, the Dropbox team has added a bunch of new features as well. However, the lack of apps meant that I had to come to Desktop to use it, which wasn't pleasing all the time.
You can Sign Up for the public beta right away and grab the iOS and Android apps from their respective stores.