if (screen && screen.width < 767) {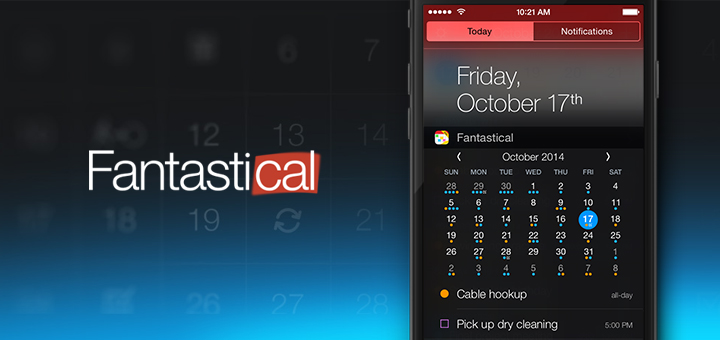 Fantastical 2.2 for iOS 8
---
Today my favorite, and what I consider the best Calendar app suite for Mac and iOS, Fantastical, gets a damn good iOS 8 update. Fantastical 2.2 for iPhone and iPad released today with a slew of iOS 8 features.
Other calendar apps got nice updates when iOS 8 launched, but Fantastical was unfortunately missing from the action. The app has done a damn good job with the new functionality and over the last few weeks, I've enjoyed using it. The big things in Fantastical 2.2 are a customizable today widget, actionable notifications, and a share sheet extension. The share sheet extension isn't just a pop up that lets you add stuff to Fantastical but an exact replica of the compose window from Fantastical with the awesome natural language parser they use. Stuff like this makes you waste less time opening and switching between apps. The today widget can either display a full interactive month view of the calendar with a small list below or just a list. You can tap any day to see events for it listed below and it looks great in your Today view. Actionable notifications are available for calendar alerts and reminders. For calendar alerts, tapping snooze, opens up the app with a snooze view with predefined snoozes available and in the case of reminders, you can mark a task as done also. Version 2.2 also brings full support for the iPhone 6 and 6 Plus displays. The 6 Plus gets a custom landscape view as well.
Fantastical 2.2 for iPhone and iPad are really great updates. Yes, they weren't available at launch, but the polish Flexibits puts into their apps is mindblowing. Fantastical for iPhone is available on the App Store at a discounted price of $2.99 and Fantastical for iPad is available on the App Store at a discounted price of $7.99.