if (screen && screen.width < 767) {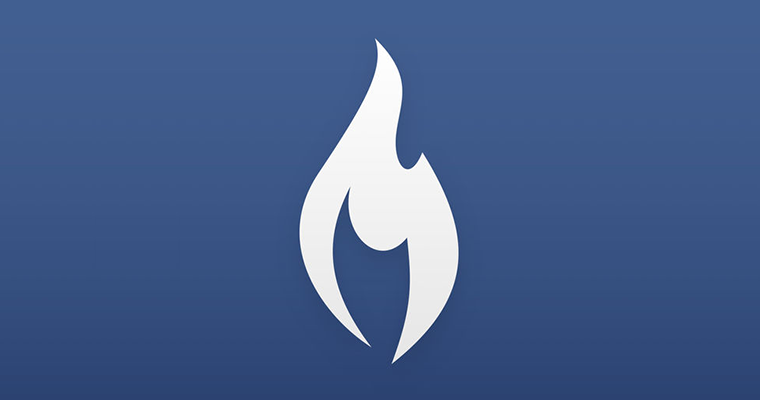 Fiery Feeds 2.0 is a Powerful RSS Reader App for iPhone and iPad
---
Fiery Feeds is a very powerful RSS app for iOS that I've been using since late 2013. It packs a rich set of features and is targeted towards users who subscribe to and consume a large number of RSS feeds and want to stay updated with a variety of topics in a single app. I've been using Fiery Feeds along with Unread on both my iPhone and iPad, with the former helping me consume multiple feeds easily and the latter helping me with a superior reading experience with incredible typography.
Today marks the launch of Fiery Feeds 2.0 — the biggest update in the app's history. Version 2.0 brings along a plethora of new features, such as a new app layout, newer iOS 11 features, three new Smart Views, and full-text RSS feeds.
New App Layout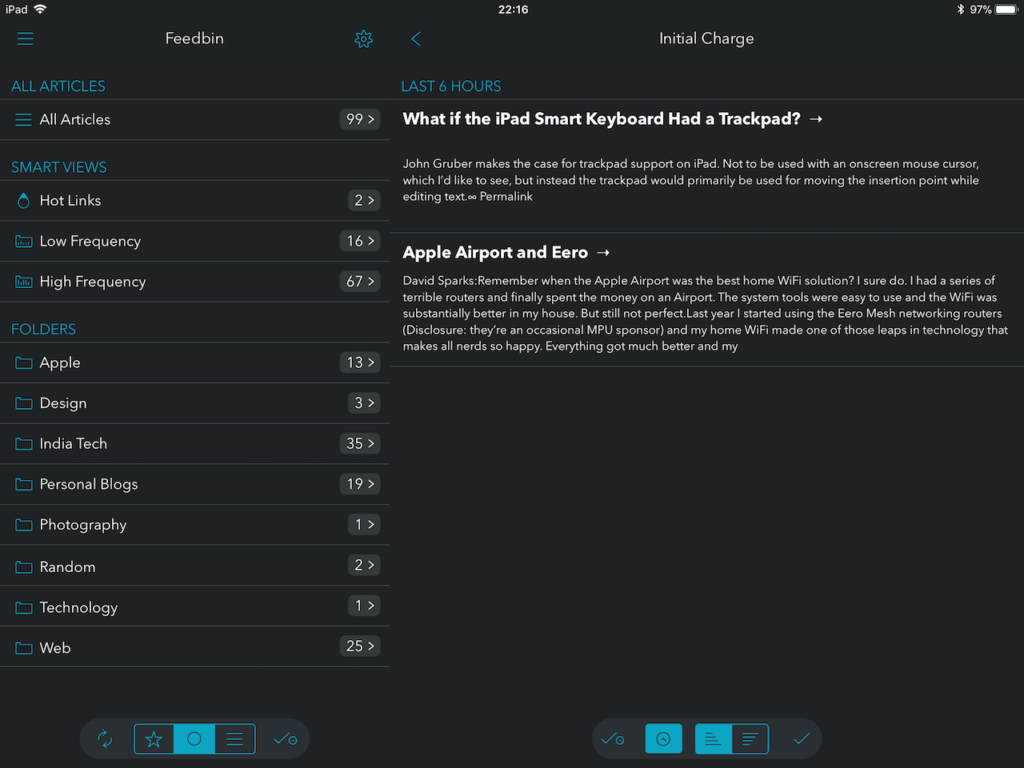 The app now features a much nicer design and UI, so going through the content of your feeds is a much more pleasing experience. You can customize the look of the app by changing not only the colors and fonts in the app, but also how the articles appear in the feed list.
iOS 11 Features
Fiery Feeds now includes most of the nifty features that Apple introduced in iOS 10 and iOS 11, such as 3D Touch to Peek and Pop, Drag and Drop, Continuity & Handoff, and state restoration. This set of features seems like an obvious addition, but makes a big difference in improving the UX of the app.
New Smart Views
One of the best features of Fiery Feeds, largely targeted towards power users, is what it calls Smart Views. These views are designed to show you a selective view of all your feed content, and somewhat work like Smart Folders based off of certain criteria. Hot Links shows you a list of your most important links and the articles that link to them. This is very, very similar to the now defunct Fever app by Shaun Inman. High & Low Frequency views show only those feeds that post very often or infrequently (respectively). This is great when you subscribe to sites like 9to5Mac or Techcrunch, who post multiple articles in a day, so you can mark them as read without affecting the low frequency feeds, such as some personal blogs. There's also a Must Read smart view for, well, your must-read subscriptions.
Full-Text RSS Content
Fiery Feeds can pull the full content of during sync, so if you subscribe to sites that offer a truncated RSS feed, Fiery Feeds has you covered.
Screenshots
Fiery Feeds 2.0 is a Free App with an in-app recurring subscription for some Premium Features such as the text extraction feature for truncated feeds, Smart Views, feed management, custom URL actions, custom email templates, alternate app icons, and custom themes. You can enjoy all these benefits at a discounted rate of just $4.99 / year — which is well worth the value that Fiery Feeds offers. The standard pricing of the Premium subscription is $9.99 per year, but if you subscribe before the end of February, you'll be put on the $4.99/year tier till you cancel your subscription. There's a free one-week trial to get you started.
Fiery Feeds 2.0 is an ambitious release that brings a lot to the table and succeeds in offering an incredible utility combined with a great user experience. This release does suffer from a few bugs here and there, but none of them major that take away from the experience. If you currently subscribe to a lot of frequently updated sites and have been looking for a Fever replacement, you should definitely give Fiery Feeds a try.
Get Fiery Feeds 2.0 from the App Store.