if (screen && screen.width < 767) {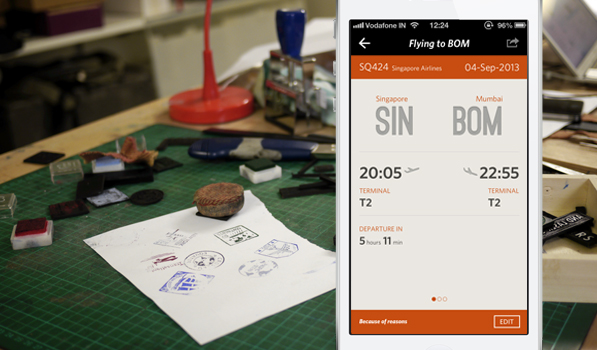 Flying — When Air Travel Gets Gamification
---
There are now apps for almost everything you do during your day. Foursquare brought gamification to going places and nwplyng brought it to music. Flying was initially a concept app born at The Copenhagen Institute of Interaction Design. The app aims to make the act of flying something special. Most travel apps aim to be your travel companion but few get the job done.
I was very curious to see how Flying handles the gamification of flights in a non annoying manner. On first launch you are forced to sign in either using the built-in Twitter or Facebook integration on iOS or to create an account from scratch. I absolutely hate when apps force you to create an account without showing you what the app can do for you. After signing up, you are prompted to add flights and the app has a very elegant look to it. I would have called this a modern iOS look but that doesn't apply to apps anymore with iOS 7 around the corner. There is some great typography used throughout the app. This is a social app after all and you should link a social network to find people who use the service. The main view of the app or the Flying view gives you an overview of your next flight and notifications. Notifications are for stamps you earn. You can add flights from here by tapping the plus symbol on the top right. The settings screen lets you edit your profile, invite friends, edit notification settings and even purchase Flight Updates. You earn stamps in the app as achievements and the stamps tab lists them all. They are all drawn very well and perfectly resemble stamps you see when you travel on your passport or any other documents. The stream shows you your own activity and your friends' activity in the app. You can even view a leaderboard here, although the refresh animation looks pretty horrible. It is almost like the refresh button went back a few generations in resolution. The Lounge section is really nice. It shows you how much distance you have travelled visualized against the distance from earth to the moon. The Time Travel section available as an in app purchase has nice visualizations for your time travelled and flight delays or cancellations.
Flying is available for free on the App Store and if you travel often, it will be really fun to use. The app even supports push notifications for flight status changes and gate changes through in app purchases. Flying is a very well designed app that you need to try out on your next flight. Get it now.