if (screen && screen.width < 767) {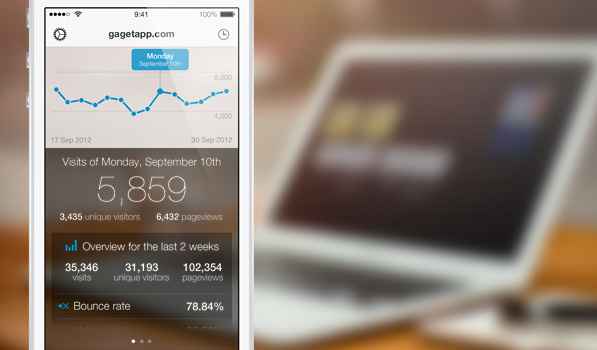 GAget — Google Analytics App for your iPhone
---
We first wrote about GAget back in 2011 when it was available as a Dashboard Widget for OS X. GAget is a companion widget for Google Analytics that offers a summary of your visitor data right in your OS X dashboard. A little over a month ago, the developer Zoltan Hosszu released the GAget iPhone app to have easy access to your Google Analytics stats right in your hands.
Much like the dashboard widget, the iPhone app isn't meant to be a full-featured replacement app. Instead, it gracefully offers you a brief summary of relevant stats from your website that you can look at and move on. The UI is simple and optimized for iOS 7. GAget supports up to 8 GA profiles and places the website's screenshot blurred behind each view.
If you're looking for an easy way to look at your Analytics stats, give GAget a try. It's $2.99 on the App Store.