if (screen && screen.width < 767) {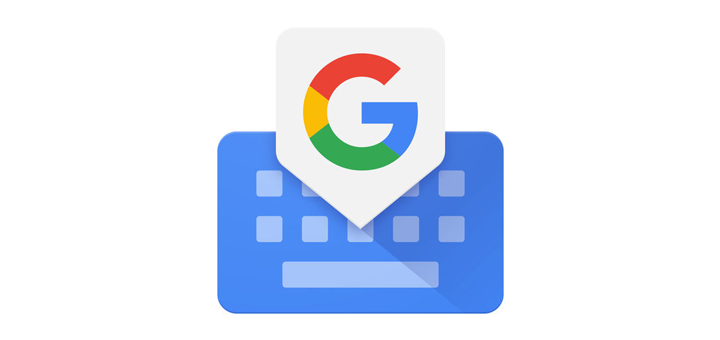 Gboard by Google Updated with Smart GIF Suggestions & Themes, Now Available Globally
---
Gboard — the 3rd-party keyboard for iOS by Google that was launched in May this year has today been updated to version 1.1 , and introduces two terrific new features to the app. Gboard was only available in the US and few select countries at launch, but as of today, it is available globally in English, French, German, Italian, Portuguese (Brazil and Portugal) and Spanish (Spain), with more languages "Coming soon".
Today's update introduces Smart GIF suggestions to the app. The keyboard now automatically suggests GIFs to you as you type, just like it did with text, emojis and search. Of course, you could manually search for GIFs earlier using Gboard, but this makes it way more easier than before. A quick tap on the GIF preview copies it to clipboard, and you can then paste it wherever you want.
Gboard also now lets you customize the look of the keyboard. Previously, you only had the option of a stark white look, and today's update introduces an alternative dark look that looks miles better than the old one. I love how spiffy the colorful Google logo looks on the dark background. You can also create your own custom themes by selecting a background photo or image, setting the opacity and enabling/disabling the borders on the keyboard keys.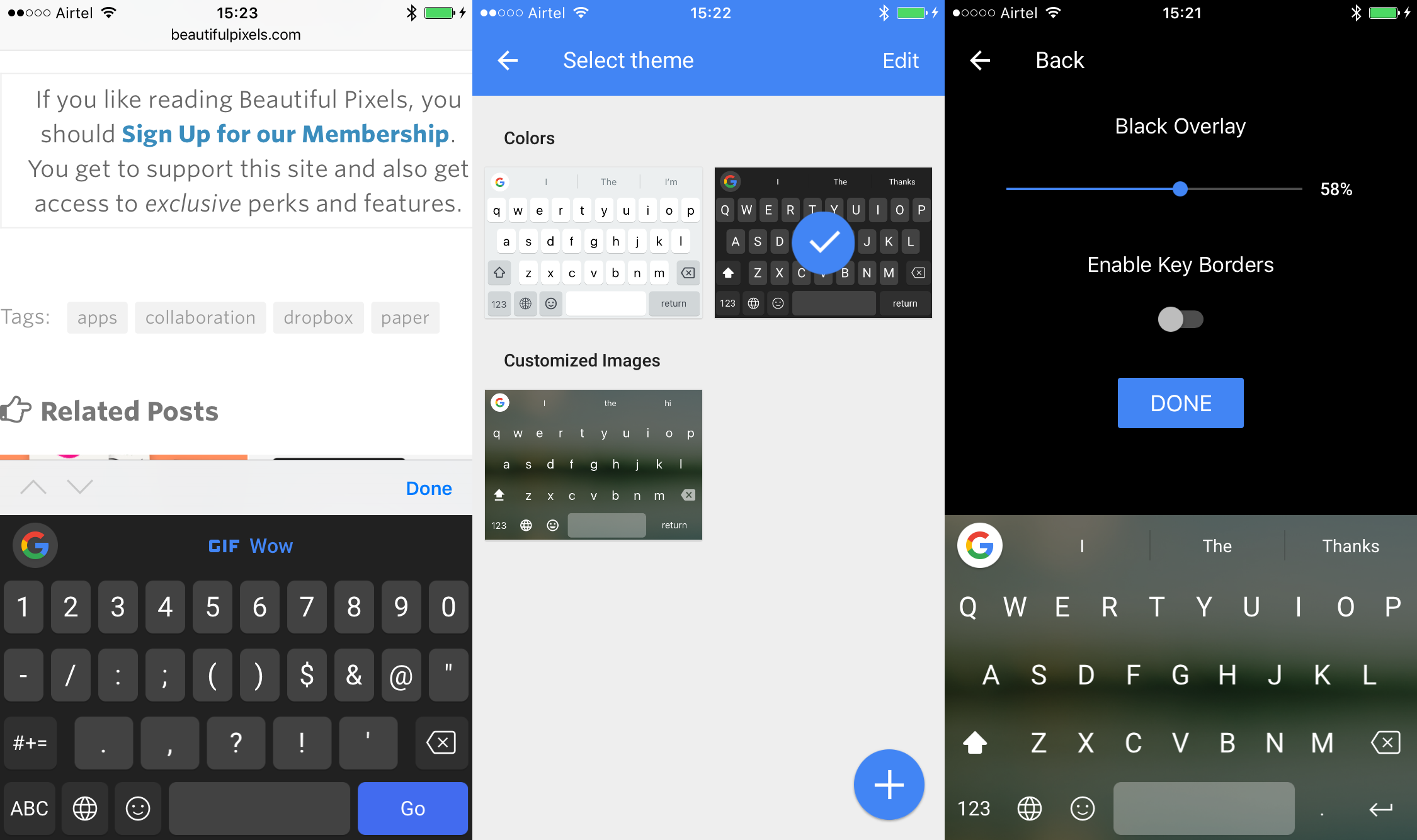 Background photo for the custom theme is from FiftyFootShadows.
If you've tried Gboard in the past, this update also fixes the issue where Gbaord would automatically and randomly switch to the iOS default keyboard.
Gboard is a Universal app and is available for Free on the App Store, requiring iOS 9 or later.