if (screen && screen.width < 767) {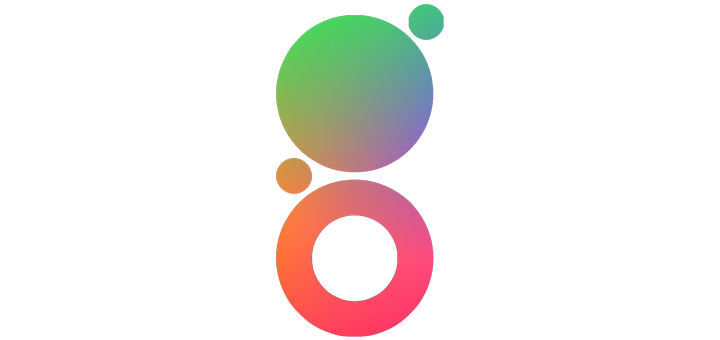 Giffage — A GIF Explorer and Keyboard for iOS 8
---
I've tried several different 3rd-party keyboards for iOS since the release late last year. Although every single one of them promised something interesting or unique and most of them actually did, I never did stuck around with one for more than a few days. This was largely due to iOS 8's kludgy way of handling 3rd party keyboards, but in part, also responsible for this was the fact that no keyboard offered a satisfactory experience for typing anything. However, ever since I've gotten my hands onto Giffage, I've been a happy soul. Giffage is a GIF explorer and 3rd-party keyboard for your iPhone. Yes, it's one of the many "GIF keyboards for iPhone" available out there, but unlike the others, Giffage is really well designed.
The App
Giffage works as a standalone app, so you can search, browse and copy GIFs right from within the app, without the need to install the keyboard. I love the navigation in the app. You can tap and hold on the screen and swipe your finger to choose what you want to do in the app. There's no tab bar at the bottom or a hamburger menu on the left. All navigation happens as you swipe vertically on the screen. You can move between four sections — Search, Random, Trending and Hearted. Tapping on a GIF in each section loads it fullscreen, with three buttons at the bottom — Copy, Heart & Share. It is incredibly easy to search for & select a GIF using Giffage and its interface also makes it a lot of fun.
Keyboard
Giffage really shines when you use it as a GIF keyboard. Once you enable it from your phone's settings, you can use it in any app where a keyboard can be used. Using the keyboard, you can quickly search for GIFs that match a certain keyword and use them in the app. Tapping once on the GIF copies it to the clipboard while tapping twice copies its direct URL. The former is super useful in iMessage conversations (where inline GIF support is enabled) while the latter is available for all other apps. You can also easily access your 'Hearted' GIFs from the app in here and also add the ones you search to the list. The keyboard also lets you access your search history and has a lovely interface for when you scroll through the keyword list. Major cookie points to the developers for this.
Giffage is a brilliantly executed GIF explorer and keyboard for iOS 8 and is available Free on the App Store.