if (screen && screen.width < 767) {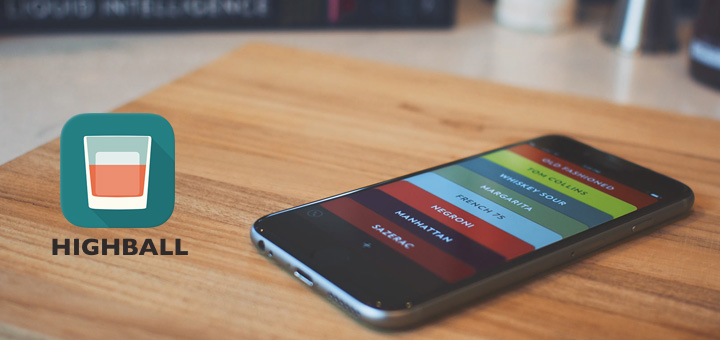 Highball — Classy Cocktail Recipes on your iPhone
---
Highball is an elegant and gorgeous iPhone app that lets you collect and curate a library of favorite cocktail recipes. A product from the genius folks at Studio Neat, Highball is a fantastic example of a lovingly built iPhone app.
The main screen has a simple stack of colored cards that each house a cocktail recipe. Tapping on any of the cards reveals the card in full, with the ingredients and method, type of glass to be used and the color of the drink. A nifty quantity button at the bottom can be tapped to set how many glasses you want to make and the ingredients change value depending on that quantity. You can also toggle between Imperial and Metric values.
Highball ships with a large library of readily available recipes that you can add to your stack. Each of these recipes has a lovely drawing of the drink and this screen is one my most favorite screens in any app. You can even create and add your own recipe card within the app. Highball asks you for the drink name, ingredients, directions, image (type of glass and color), recipe credit and background color. Once you're done adding the details, you can share it with anyone. Highball creates an image of your recipe, which can be shared with anyone through any medium. If the recipient has Highball installed on his phone, he can directly import your recipe in a readable and editable format into the app and make edits to his liking.
Highball is available Free on the App Store and comes highly recommended by us.