if (screen && screen.width < 767) {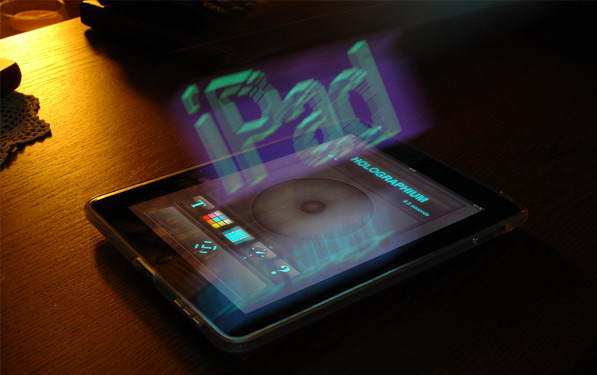 Holographium — Holographic light effects with your iPhone or iPad
---
Dentsu London and BERG collaborated to create this stunning commercial which utilized the iPad to create beautiful holographic images. They are of course professionals and had quite a lot of resources at hand. But now you can create your own amateur holograms too. Holographium by Franz Bruckhoff lets you do that exactly.
Enter your custom text, choose your colour, decide the exposure time and you are set to create your very own hologram. The instructions are clearly laid out in the app and should be easy to achieve for anyone with basic camera knowledge. All you have to do is set the exposure to desired value and then drag your iOS device across. A camera with an exposure time of more than 5 seconds is required, so all of you with point and shoot cameras may not be able to have fun. The app has a slick custom UI with custom sounds and is a pleasure to use. And the best part? It's free till 15th November. Go download it, put your skills to the test, and if you create something cool, send us a mention @beautifulpixels. Still here?
This article was written by Chaitanya Adgaonkar, an esteemed pixelite. You may ping him on twitter @chaitanyaadg for whatever reason.