if (screen && screen.width < 767) {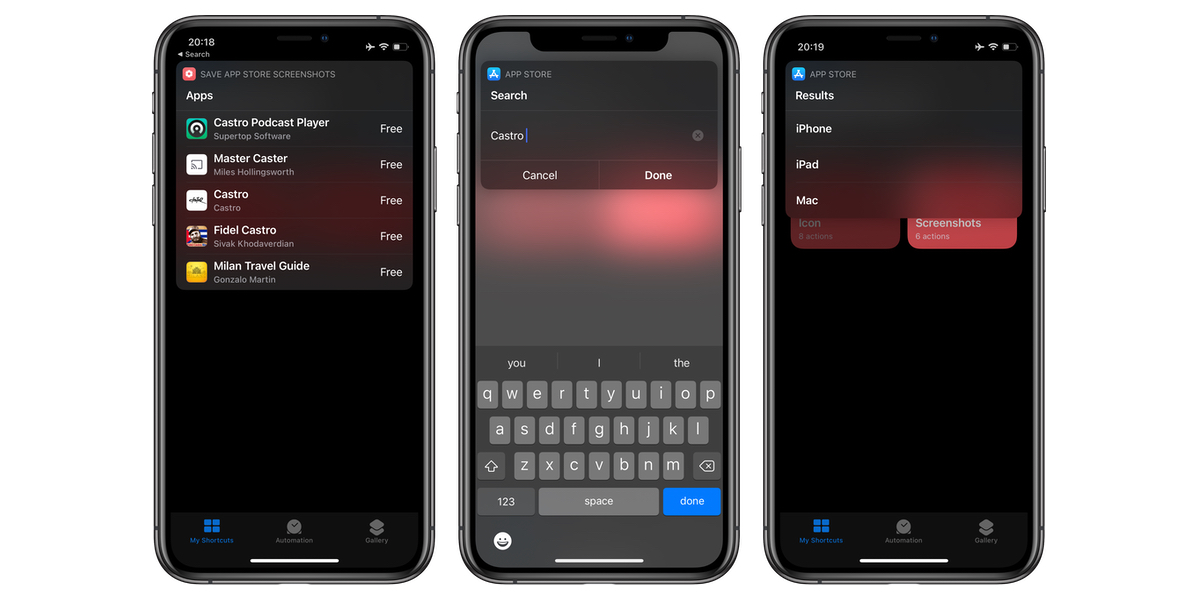 How to Download App Store Screenshots on iPhone or iPad
---
Siri Shortcuts is one of the best things to happen to iOS because it allows one to do so many things that were clunky or impossible before shortcuts came along. One of these things is the ability to save all the screenshots of any app from the App Store or Mac App Store. This simple task was quite difficult on iOS until Siri Shortcuts came along.
There's an excellent Siri Shortcut that allows you to download all screenshots for any app in one fell swoop. The only limitation is that it can't download Apple Watch screenshots. I'll be writing a separate article on a shortcut that lets you download watchOS screenshots a little later. Let's see how you can download & save app screenshots onto your iPhone.
How to Download App Screenshots from App Store on iOS
I first saw this shortcut on Federico Viticci's excellent website: MacStories. You can download and enjoy it too. If you need a refresher, remember that I've already covered the basics of installing and running shortcuts.
Download the Save App Store Screenshots shortcut.
Open the Shortcuts app and tap the shortcut you just downloaded.
Type the name of the app in the pop-up and tap Done.
Select the platform — iPhone, iPad, or Mac.
Select the correct app from the search results.
Now open the Photos app and you'll see all the screenshots in your photo library.
It's as easy as that to save App Store screenshots on iOS. Keep watching this space for more articles around Siri Shortcuts.