if (screen && screen.width < 767) {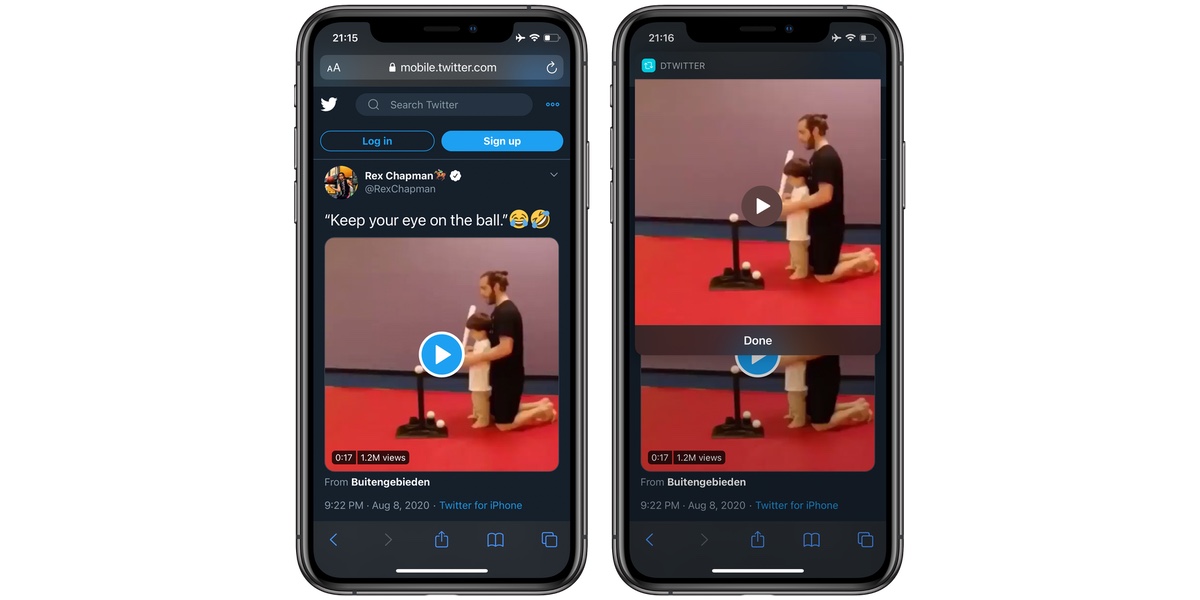 How to Download Twitter Videos on an iPhone or an iPad
---
I consider Twitter as the place for very serious videos such as this one, which I often want to download and share with my friends on Instagram or Messenger. I've been looking for a quick and easy way to download Twitter videos on iOS and my search has finally come to an end, thanks once again to Siri Shortcuts. This shortcut, called DTwitter, is exactly what I need because it allows me to download videos off Twitter in an instant. The shortcut can also download gifs and photos, if that's something you are looking to do.
How to Download Twitter Videos on iPhone
Before you get started, be sure to read my article on Siri Shortcuts. I've covered how to install and use Siri Shortcuts on iPhone and iPad. If you're a seasoned shortcuts user, read on.
Download DTwitter from RoutineHub. I'm sharing a RoutineHub link here because you'll be able to check the latest updates to the shortcut before downloading it.
Now open Twitter on your iOS device and find the Twitter video you want to download. You can either use the Twitter app or any browser.
Tap the share icon below the tweet and then tap Share tweet via. Now scroll down and select DTwitter.
You will now see a loading icon, followed by the video on screen. Tap the video, hit the share icon and tap Save Video.
This shortcut will ask for access to RoutineHub (for updates), twimg.com (where Twitter media is hosted) and your photo library (to save Twitter media). There are several other (more complicated) ways to download Twitter videos on your iPhone or iPad, but the effort involved with this shortcut is so little that it's easily one of my favorite Siri Shortcuts that I've discovered lately.
Keep watching this space and subscribe if you haven't already for more useful Siri Shortcuts coming your way.