if (screen && screen.width < 767) {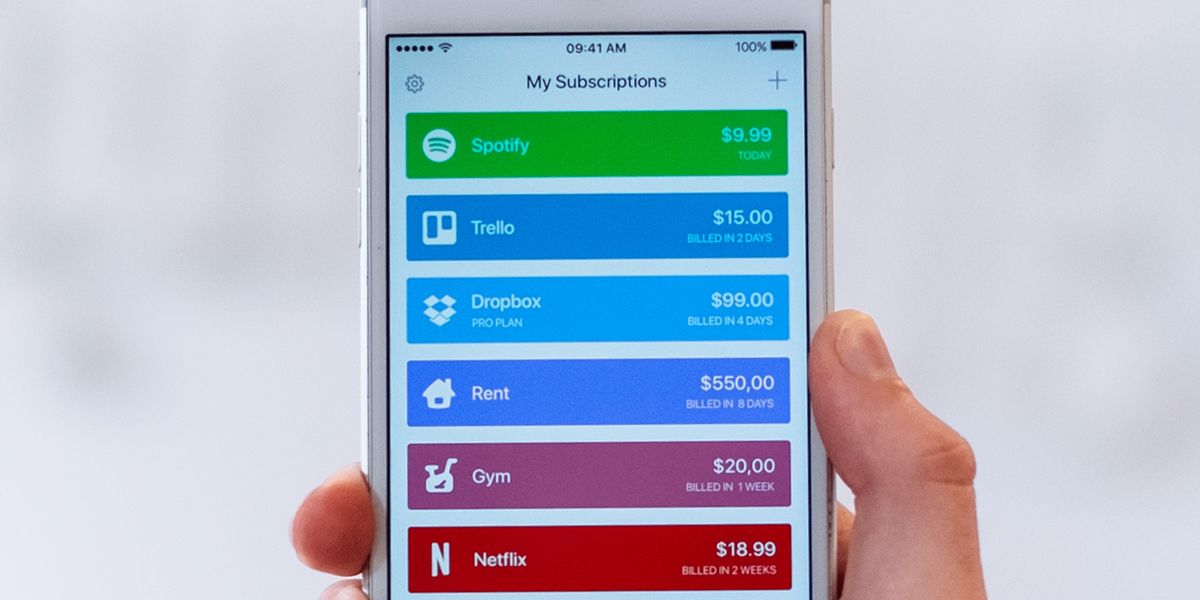 Beautifully Done: How To Keep Track of All Your Subscriptions with Bobby
How to Easily Organize Recurring Subscriptions on your iPhone
---
Beautiful Pixels has been your window to gorgeous apps for nearly a decade. In an attempt to help people solve their everyday problems in style, we recently started with 'Beautifully Done' — a series of posts that focus on elegant apps that get the job done for you. We have talked about how to avoid ruining your 4G data cap when hotspotting to a Mac. This week we take a look at keeping a tab on your subscriptions.
Subscriptions are pivotal to the existence of several businesses in this world. Committing to that monthly payment for a service sounds pretty reasonable at first. For instance, it costs only a couple of dollars a month to purchase several gigabytes of cloud storage. Then there are times when we end up subscribing to a video streaming service, only because it has a couple of shows that actually want to watch. Very soon you'll realize that little by little, all these subscriptions cumulatively are costing you a good sum of money!
And since all these expenses can easily get camouflaged among other purchases in your credit card statement, you might be shocked at how much you're actually paying totally for these each month. Sure, if you're the type of person that uses expense manager apps, you could be better informed. But there are many among us who just don't bother using them.
This is why we reckon that you give Bobby a spin. Bobby is a dedicated subscription tracking app with a clean, soothing appearance. If the UI seems familiar, it's because we've already featured Bobby here on Beautiful Pixels — back when it was called Billy.
Upon its first run, you'll realize it comes with tons of preset companies that offer subscriptions, for instance — Netflix, HBO, Hulu, Dropbox, Google Drive, Evernote, PlayStation, Xbox, etc. These presets are color-coded with their dominant brand color, making them easier to identify at a glance. But if you're subscribed to something that's not on its exhaustive list, there is an option to create a custom entry too.
Once you've selected a subscription to add to your list, there are some basic details you'll need to fill in — things like the cost, bill date, bill cycle (every X days, months, weeks or years), duration, and currency. This is great because each subscription you have is usually unique. For instance, you may be paying $3.99 on the 18th of each month for an iCloud subscription, but $99 only once a year for Amazon Prime. There's also the possibility of setting reminders for upcoming payments. You can choose if you want a push notification on either the bill day or X days/weeks/months/years before it.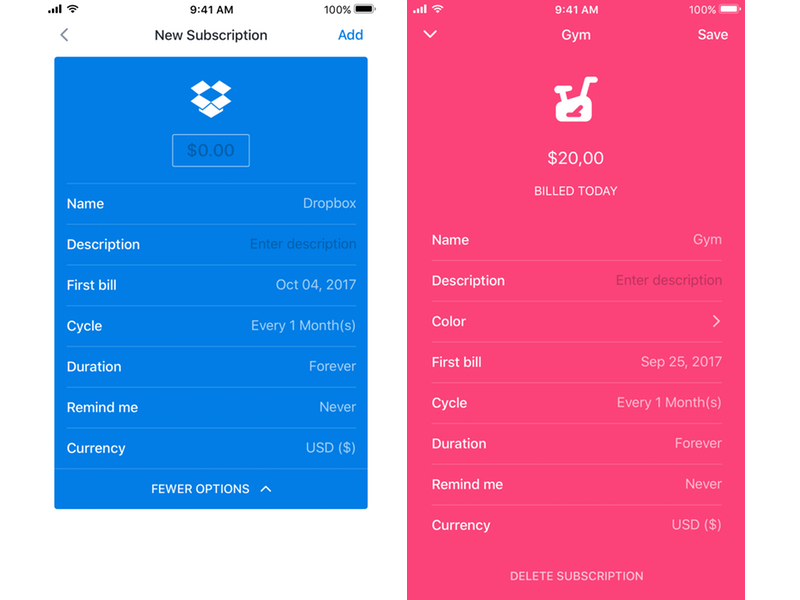 Once all your subscriptions are filled in (the free version of the app allows setting up to five), you can see them at a glance together. At the bottom, it also shows the total monthly expense. Because you can set a default currency, it will automatically convert any subscriptions paid in foreign currency to your main currency.
The in-app purchases unlock some cool features like a dark mode, customizing fonts, biometric or passcode authentication, and of course adding beyond a total of five subscriptions. Even without the upgrades, the free tier is functional to keep a track of a bunch of your monthly recurring expenses. So it definitely wouldn't hurt installing Bobby and see if it helps give you a better perspective of your subscriptions.
Bobby does an incredible job of organizing and managing your subscriptions for you. The developers have managed to implement a stupendously good & straightforward way of adding & managing your recurring subscriptions and we highly recommend this app to everyone. It is 'Beautifully Done'.
Bobby is available for Free on the App Store →