if (screen && screen.width < 767) {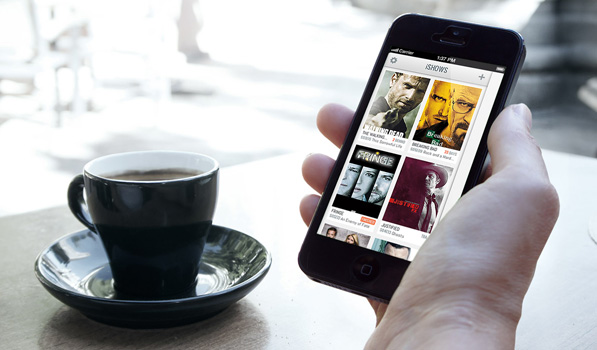 iShows is a Slick App to Keep Track of your Favorite TV Shows
---
I just can't get enough of TV Show tracking apps for my iPhone. Just a few days ago, I wrote about Teevee 2, a lovely app for iPhone that helps you track your favorite TV shows and the episodes being aired. For the last month or so, I've been testing another app for iPhone that helps track your favorite TV Shows and this one manages to win me over with a really slick UI.
Having been a part of its early beta, I've seen iShows evolve into its current form today through multiple iterations. The developers have worked on, polished and refined every bit of this app and one look at it is probably enough to exhibit that. At its core, iShows lets you search and add the TV Shows you're currently watching and then keep a track of what episode is going to air at what time, what the synopsis of that episode is, who does it star and other such meta data. There's a nifty list of 'Trending' TV shows so you can start following some popular ones. You can sort your TV Shows by alphabetical order or the next episode airing and also enable an icon badge.
iShows boasts a 3-paned UI for displaying all the information about the shows. The left-most pane, which is almost like a "hamburger-basement", lists all the TV shows you've added and has the '+' button to add more shows or the Settings button. This view has two layouts — a Poster layout (Grid) and a FanArt layout (List), both of which look incredible. Tapping on any show takes you to the centre pane that displays all the meta data. The right-most pane shows the list of episodes for that show. In the left-most pane, you can tap and hold on any TV show in either of the layouts to change the image used for that show. Similarly, in the right-most pane, you can slide through some stunning photos for that show, though it doesn't let you view them fullscreen. The app features a Light as well as a Dark theme and both look really slick on the screen.
iShows is a beautifully designed app for your iPhone if you're into TV shows. I hope to see additional featured, like notifications, added in the upcoming versions. It's available on the App Store for just $1.99.