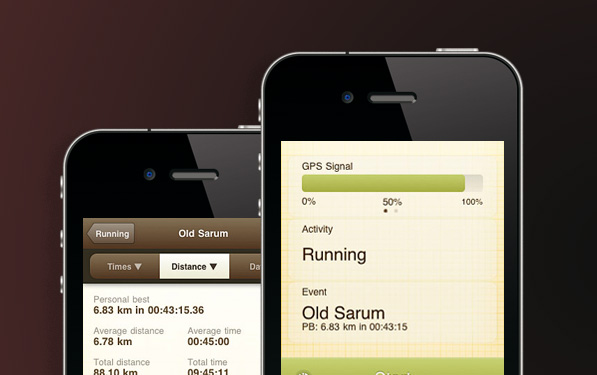 Kinetic — Runners' delight
---
Mothership, a new startup in software development have presented their first app. And after watching the impressive demo on the application website I couldn't help but write this post, even though the app is not even out yet.
Kinetic is basically a GPS-based tracking app for runners, cyclists, hikers, to keep track of their activity. While such apps have existed in the store, in varied functionality, Kinetic is something else in terms of the user interface and interaction it brings to the iPhone. Every element is interactive, there are swipeable modules sorted in a list, smooth transition into deeper control and out of it. Hopefully it feels as magical as it looks in the video — I haven't used it yet. It's currently awaiting App Store approval. Meanwhile, head over there and play the demo video to see what I'm talking about.
UPDATE: Kinetic is now available in the App Store for $2.99. Kinetic Lite is its free counterpart, which you can download if you were only in it for the UI.