if (screen && screen.width < 767) {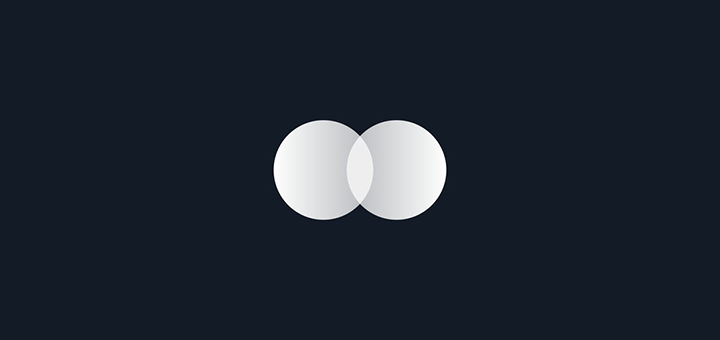 Koins — A Currency Converter Designed for One-Handed Use
---
Koins is a new currency converter app for iPhone and iPad by Appatakkars that's designd for one-handed use. The Appatakkars are known for their gorgeous iPhone apps like Lumy, Cleanz, and Blurz. Just like these apps, Koinz Koins looks stunning, especially on the new OLED display on the iPhone X.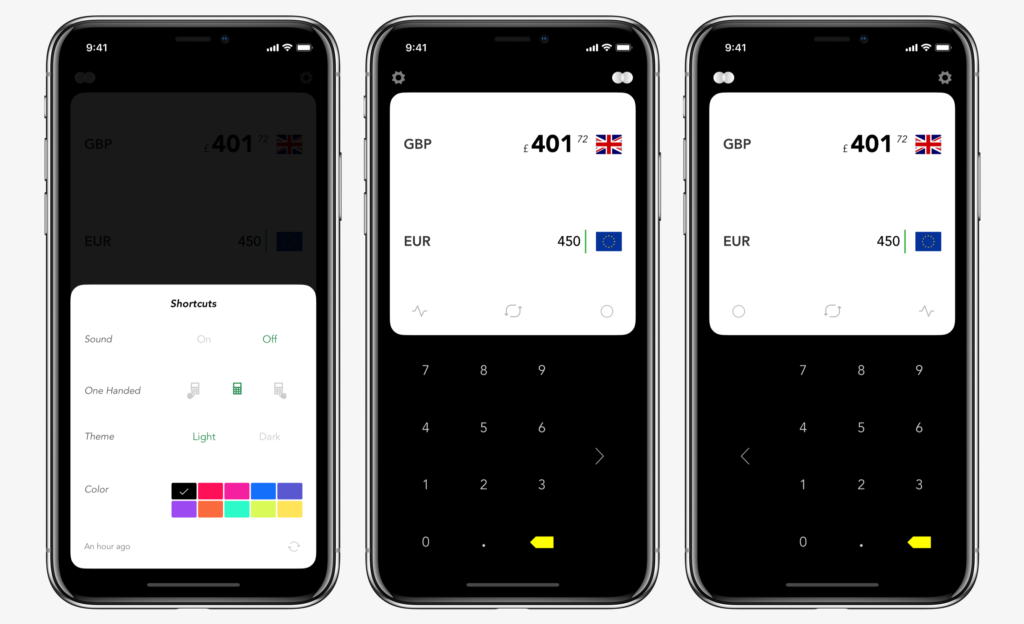 Koins looks and works largely like a typical currency converter app on iOS. You've got the to/from currencies at the top and a numeric keypad at the bottom. You can change the to/from currencies by simply tapping on the respective flags and pick from any of the 165+ currencies that Koins supports. But where Koins really shines is its one-handed usage. You can swipe from the left or right edge of the screen to reveal the app's settings, allowing you to enable the one-handed keyboard. You can also change the settings for Sound and select the theme and color.
Koins is a Universal app and works offline, except when you have to get the latest currency conversion rates. It features iCloud Sync and supports Drag & Drop on iOS 11, allowing you to drag and drop any text onto the app while in Slide Over or Split View modes. Koins automatically extracts numbers from the text and is ready with the converted currency rates. It also includes some lovely interaction sounds to delight you.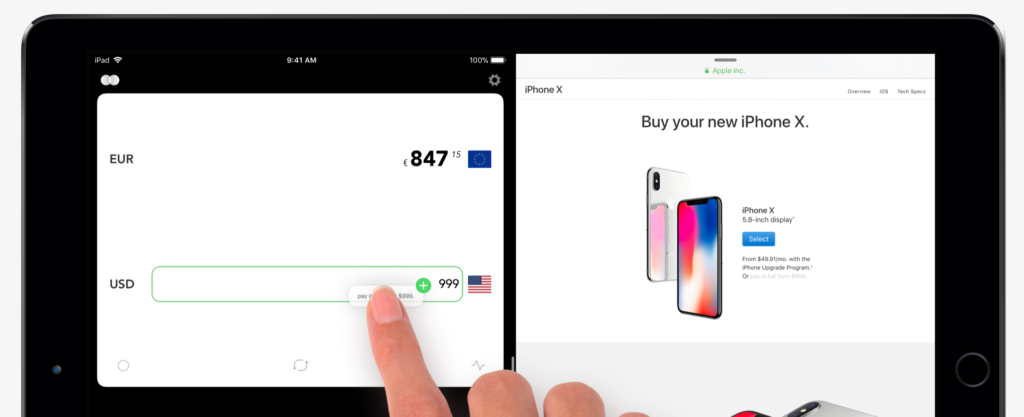 Koins is available Free on the App Store and includes the following 'Pro' features:
— No Ads
— Unlimited Favorite Currency
— Historical Charts
— Dark Mode & Colorful Themes
— iCloud Sync
— Custom App Icons
These Pro features can be unlocked with a single $6.99 In-App Purchase, or if you really like the app, you can subscribe at just $0.99 per year.