if (screen && screen.width < 767) {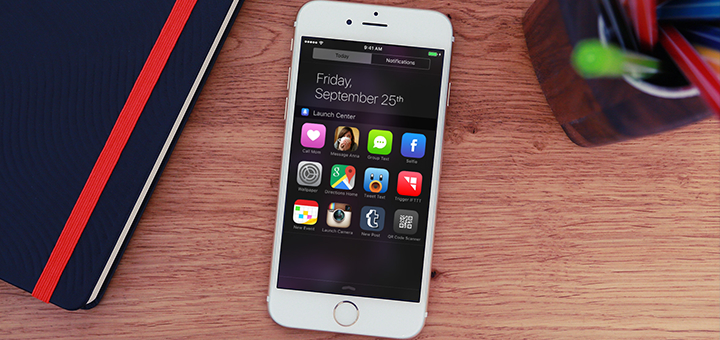 Launch Center Pro 2.5 for iPhone
---
I've written about Contrast's Launch Center Pro multiple times. It is one of the first few apps I install when I get a new iOS device and one of my favourite apps of all time.
Today, Launch Center Pro is out with support for iOS 9 and something that Apple should have allowed a few years ago. Launch Center Pro 2.5 gets support for a Today Widget with quick access to actions of your choice. What's funny is the app was rejected in 2011 for using Notification Center to launch apps and actions, and now it is a flagship feature in a big update to the app. This saves you the effort of even launching the app in most cases and I can only dream of how much better things will be with 3D Touch when the app supports it on the iPhone 6s and 6s Plus.
Launch Center Pro 2.5 for iPhone is a free update to the app and the iPad app update is coming soon. You can get Launch Center Pro for iPhone for just $4.99 on the App Store.