if (screen && screen.width < 767) {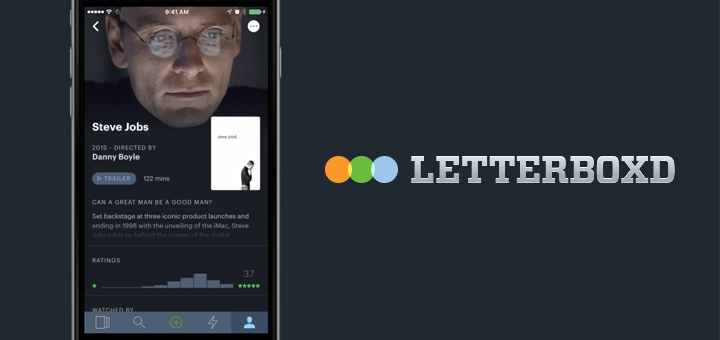 Letterboxd — Yes, the iPhone App is Here
---
Letterboxd is a social network and community that revolves around films and film enthusiasts. It is a fantastic resource for anyone who is into movies and offers the ability to look up information about films, create and maintain your own 'to watch', 'watched' or custom lists, find and follow friends who share the same tastes in movies and also write reviews or read the ones submitted by others. Everyone gets a dedicated profile page where you can showcase the movies you've watched, the movies you love, the reviews you've written, etc. I consider myself an avid film-buff and when I discovered Letterboxd back in November 2011, it instantly swept me off my feet.
Fantastic! @letterboxd is exactly what I was looking for a few months ago, and more! 10 minutes in and I'm in love.

— Preshit Deorukhkar (@preshit) November 4, 2011
Although Letterboxd has been around since late 2011 and has offered a lovingly crafted website, surprisingly enough, it didn't have an app. The team behind Letterboxd has been working on an iPhone app for years and it is finally available on the App Store today.
If you've used Letterboxd in the past, the iPhone app offers the same familiar features and experience. You can pretty much do everything that you could on the website, but through a much nicer and native experience.
You can use the app to discover films that are Popular this week or explore what your friends have been up to. All the activity from your friends on the site is available in the app, and this is a great way to keep track of what everyone's watching or how a certain movie is doing in the theatres. You can manually look up movies you're interested in and add the ones you've already watched. I especially love the way the film pages have been designed.
You can read reviews submitted by users of Letterboxd and you can also write your own reviews for any film. For some reason, the app allows you to share your review only on Facebook, but not Twitter.
My favorite thing about Letterboxd is the ability to create custom lists. You can curate and group movies into all kinds of lists and then share them with anyone. There are some incredible movies that I've discovered via lists that others have curated and the iPhone app puts this amazing resource right into your palms.
Overall, the Letterboxd iPhone app is neatly crafted and works quite well. Users have waited over 4 years for this app and now that it's finally here, it doesn't dissapoint at all. I do wish it had a better app icon though. You can grab it for Free from the App Store.