if (screen && screen.width < 767) {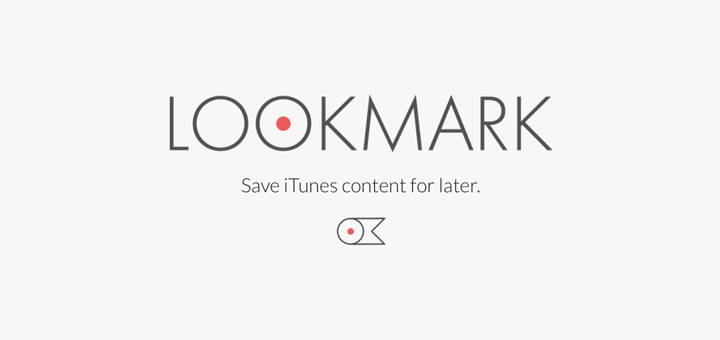 Lookmark — Save iTunes Content for Later
---
Ever come across an iOS or Mac app that you want to download, but for some reason cannot download it at that very moment? How about that amazing new game that has just come out, but you're out traveling and can't spend your precious mobile data on downloading the 1GB+ file? Lookmark aims to makes this easy for you.
Lookmark is an intelligently crafted iPhone app that helps you bookmark content from iTunes for later. It doesn't just work with apps, but also with movies, music, books, etc. It's essentially a bookmarking app that's tuned specifically for this purpose, and it looks great & works spectacularly well. You can save iTunes content either directly via the app, or via a handy Browser extension. The ability to save via the Browser extension is great, because you can then fire up the extension on any webpage that contains links to iTunes content and Lookmark will intelligently search for those links and offer to save them for you. This feature works great on sites that write about apps (like Beautiful Pixels, for example). So if you try using Lookmark while you're on our homepage, Lookmark will offer you links to all the apps we have on the homepage today. Then when you add an app via the browser extension, the iPhone app automatically sends you a notification, which you can then swipe and start downloading the app.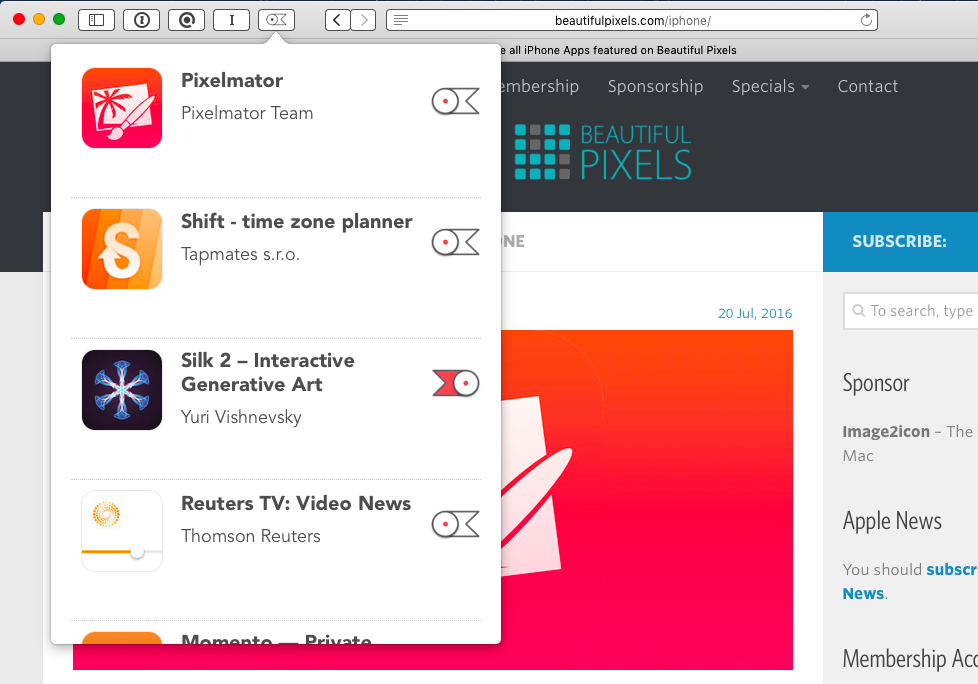 Lookmark goes well beyond merely being a simple bookmarking app. A nifty option in the Settings notifies you when you're connected to Wi-Fi, so you can start downloading those big game files without worrying about mobile data usage.
Lookmark Plus
Lookmark Plus is a special feature of the app, available via an In-App Purchase that gives you the ability to track price changes across apps that you have added to your account. This is a great way to save apps and wait for them to go on sale. Lookmark Plus is a subscription feature and costs $2.99 for 3 months or $4.99 for 6 months.
If you're even remotely interested in apps, you must give Lookmark a try. It's available for Free on the App Store.