LookUp is a beautiful and elegant dictionary app for iPhone and Apple Watch that we've featured twice already here on Beautiful Pixels. Today, the app has been updated to Version 3.0 that introduces a lovely dashboard, a refined definition screen and a brand new iMessage app.
LookUp 3.0 now sports a dashboard where you can discover fresh new words, quotes and phrases every day. The artwork that accompanies these words looks great and goes a long way in improving the overall experience of using the app. The definition screen has been refined and now features improved typography and a much more cleaner look. This new appearance is a lot more cheerful now.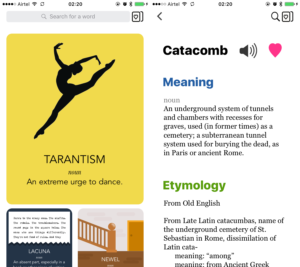 LookUp 3.0's most notable addition in this release is an iMessage app. You can now share any interesting word you've discovered in the app with your friends on iMessage and LookUp shares it with a beautiful preview and the artwork. Here's what it looks like: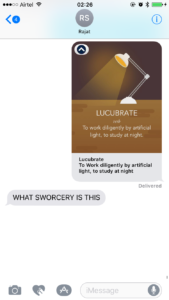 LookUp 3.0 is a Free Update to existing users and is available for just $2.99 on the App Store.