if (screen && screen.width < 767) {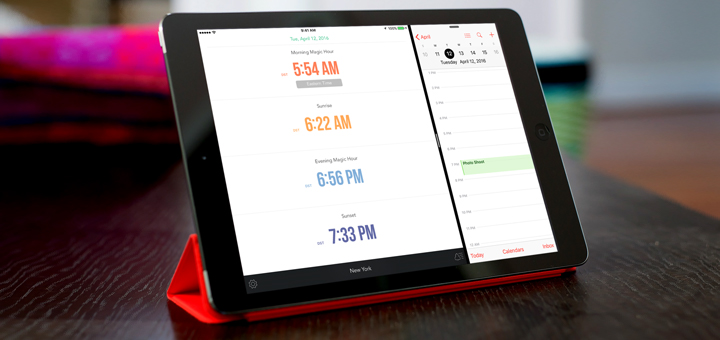 Lumy 2.0 Brings a watchOS 2 App, Apple TV App & Numerous Improvements
---
Lumy is a beautiful and elegant photographer's companion app that we'd first written about back in August 2014. The very first version was designed to put everything you needed to know about golden hours (or magic hours) in the next few days, right into the palm of your hands. It sported a lovely UI that made reading the numbers very easy and it managed to quickly impress us with its slick UX. In the very first update that Lumy received, features such as a 'Today Widget' and the ability to look up any location in the world were added to the app, along with support for the iPhone 6 & 6s resolutions and other improvements. Since then, the Appatakkars team has added numerous improvements to the app and with the release of Version 2.0 that's now rolling out on the App Store, we thought it was time to revisit it.
Apple Watch App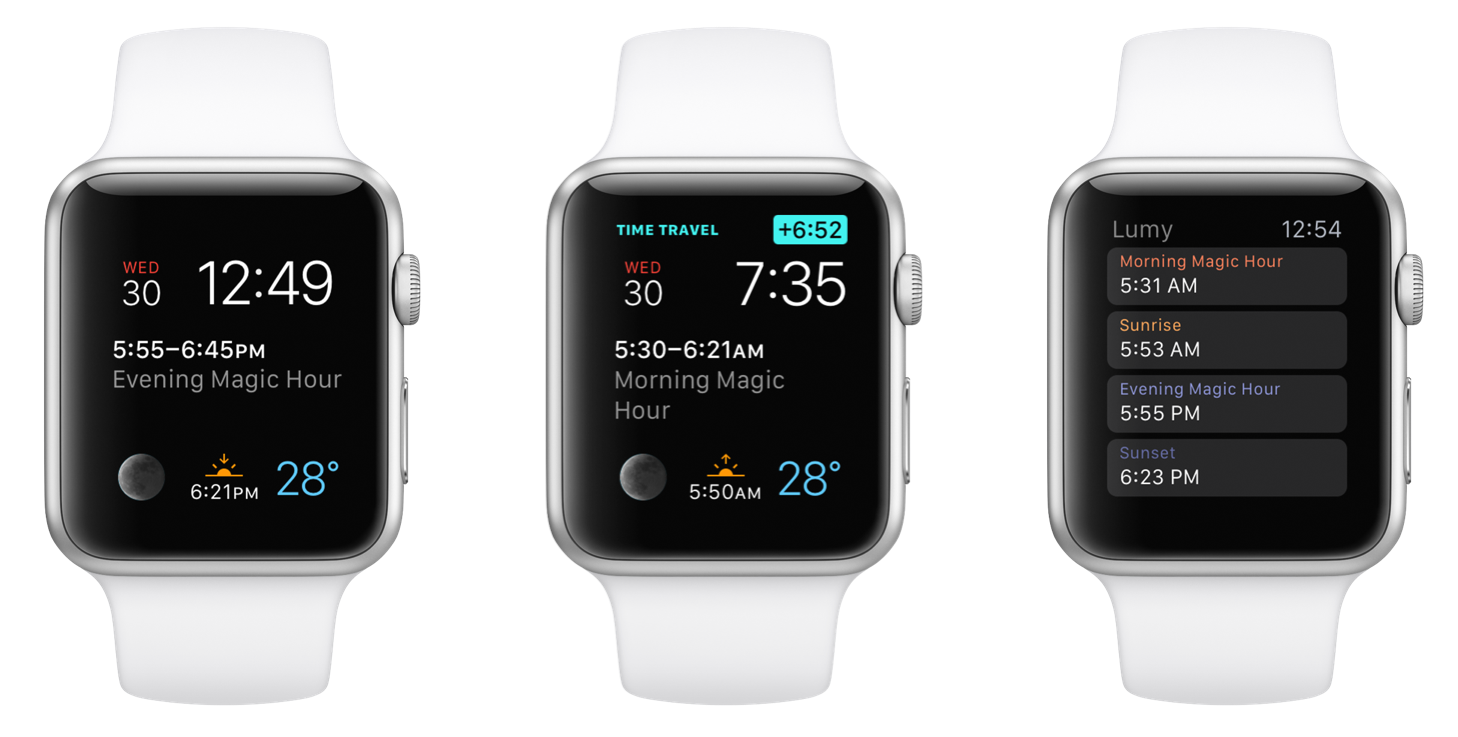 Although support for an Apple Watch app was added in May last year, Lumy 2.0 brings along a native watchOS 2 app and with it, a number of cool features. The watch app now has a native Complication that can be enabled directly on your watch face and tells you about the exact golden hour time you should be keeping an eye on. Additionally, it also supports the Time Travel feature of the Apple Watch, so you can view the timings of golden hours in the future with a simple turn of the crown. With watchOS 2, the app also feels a lot more fast and responsive compared to the previous versions.
iOS 9, iPad Pro and Multitasking
Lumy 2.0 introduces support for the newer iPad Pro models and adds two nifty iOS 9 features. You now now search Spotlight for photographic times and get relevant results and also use the Slide Over and Split View modes on compatible iPads. This is great, especially when you're scheduling a photo shoot and want to know when's the best time for it.
Apple TV App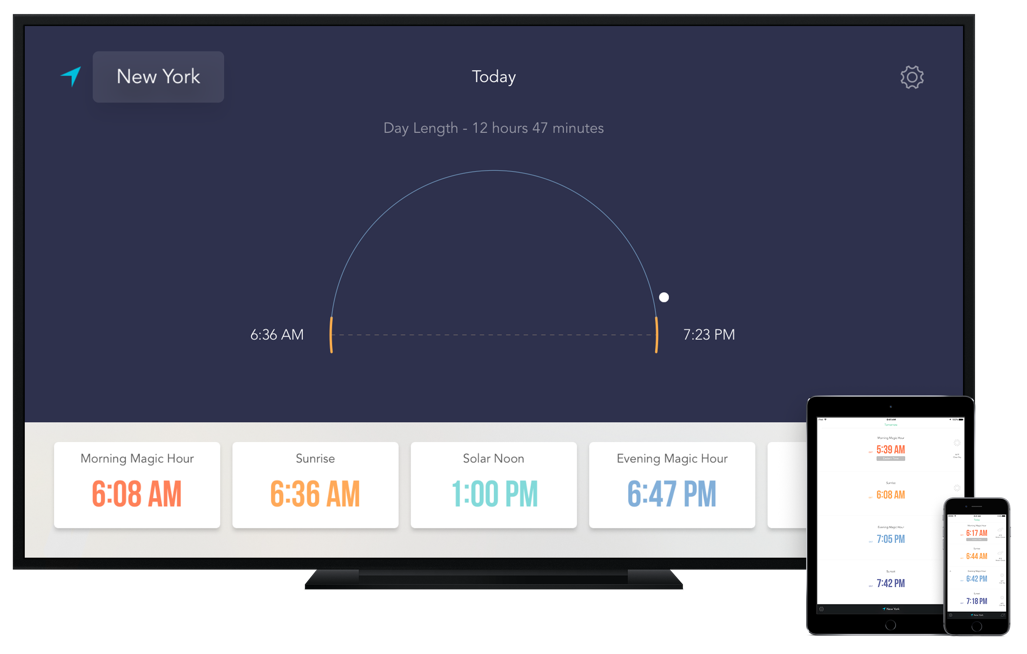 Lumy also now sports an absolutely gorgeous Apple TV app that deserves its own separate mention here on Beautiful Pixels. It makes great use of the screen real estate and the glyphs & numbers look stunning on the screen. I love how the sun travels on the arc depending upon the current time of the day.
Universal
Lumy is now available for iPhone, iPad, Apple Watch and Apple TV and it absolutely shines on all these platforms. You can sense the careful attention to detail in every aspect and using the app is a wonderful experience. It is available for $3.99 on the App Store and a single purchase gives you access to it on all the platforms. If you're an existing user, you get the 2.0 update for Free.