if (screen && screen.width < 767) {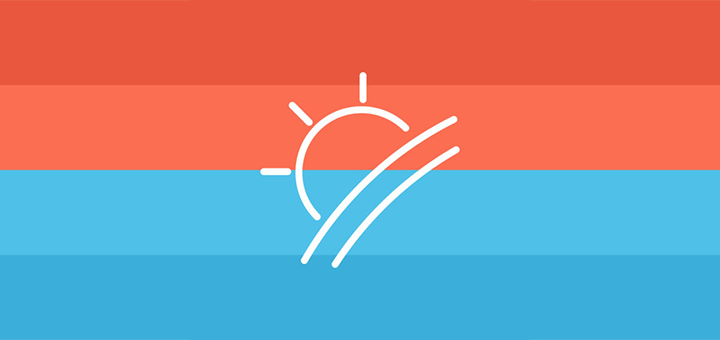 Meteo — A Bold Weather App for iOS
---
It's been a while since I've written about a weather app here on Beautiful Pixels and I was almost starting to miss writing about the lovely hellish weather in Mumbai. I've had Meteo installed on my iPhone for about four months now, so I figured it'd be a good idea to start with it today. Meteo is a really cool weather app for iPhone and iPad with an elegant User Interface.
Meteo has this peculiar personality to it. The use of bold pastel colors nad good typography set it apart from the rest. There are some nice animations spread throughout the app, although I'd have loved them to be responsive to the swipe gestures on screen. You can add multiple cities to the app and each city gets its own color, which makes the list look really lively. Meteo gathers its data from OpenWeatherMap and reports predictions for the next few days quite well.
On iOS 9, there is Spotlight search integration, so you can search for any city you've aded in the app and you can view the details right there. On newer devices, Meteo also supports Quick Shortcuts using 3D Touch.
Meteo is a neatly crafted weather app for iOS and is available for $1.99 on the App Store. I'd love to see a Apple Watch implementation along the same lines.