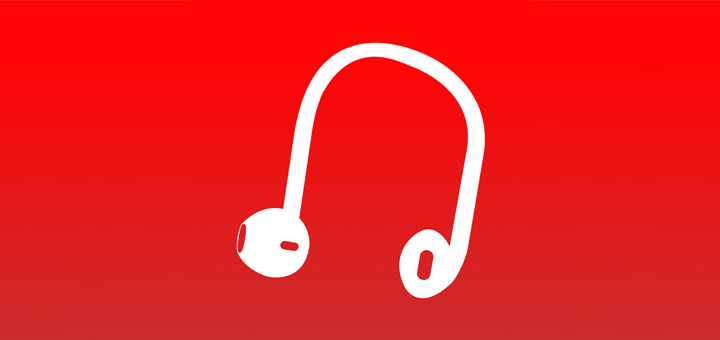 Mezzo — A Beautiful Music Player for iPhone
---
Mezzo is a simple & beautiful music player app for iPhone. It ships with a bunch of interesting features which, combined with the User Interface, make using the app a much better experience compared to the default Music app on iOS.
Mezzo works with the existing music library on your device, so all your songs, artists, albums and playlists are available in the app. Mezzo features queue management, so you can add a song to the queue by swiping left to right on it or remove it from queue by swiping the other way. The Now Playing screen features the Album Art in the center, with the 'Up Next' queue at the bottom. You can tap the artwork to play/pause the song, slide your finger up or down to increase/decrease the volume. Swiping left or right changes the track. You can drag and drop the album artwork in the 'Up Next' queue to change its position or drag it off the queue to remove it. It's really simple and handy when you're occupied with something else. Mezzo is also capable of displaying the lyrics of a song within the app.
You can customize Mezzo by choosing a Light or Dark mode, and then by further choosing a color for the highlights. Your choice includes three free colors (red, blue, white) and 4 paid colors (green, yellow, ping and gold). The app features a special view it calls "myMezzo" that presents your collection in a whole new way, so that it's easier to decide what you want to play.
Mezzo is available Free on the App Store, but includes ugly ads at the bottom. There's a $1.99 IAP called "Mezzo Pro" that removes the ads, unlocks the paid colors, gives you the ability to add unlimited songs to the 'Up Next' queue and lets you customize the Sharing options.