if (screen && screen.width < 767) {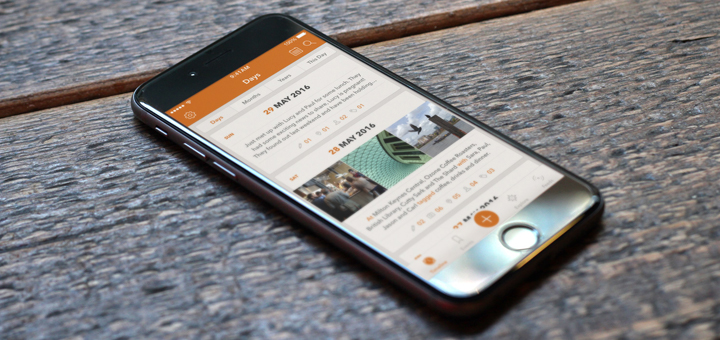 Momento 3.4 Moves to a Freemium Model, Introduces 3 New Feeds
---
Momento is one of the oldest and most beautiful journaling apps available on the App Store. It made its debut on the App Store six years ago in late 2009 and sported a beautiful UI with refreshing colors. The app was gorgeous and comfortably made it to our list of most beautiful apps for 2009. In the six years since then, the team at d3i has released some incredible updates to the app making it a phenomenal journaling app for iPhone. Unlike Day One, Momento's developers have chosen to just focus on offering a stellar the user experience on one platform — the iPhone. It makes journaling a piece of cake by not only making it easy to post any entry into your journal, but also by automatically importing and creating entries based off your activity around the web.
Today, the team at d3i are releasing Momento 3.4 on the App Store and with it, follows a major change to the app. Starting today, Momento is moving to a freemium model. Detailing the changes in a blog post, the devs say:
Starting a journal can be difficult and paying for an app you can't try first is just another barrier to getting started. We'd prefer you to take the app for spin first and see the benefits of journaling before you make the decision to buy.
Momento's core features will now be available to everyone who downloads the app from the App Store, complete free. There are some Premium features available in the app, such as Touch ID support and Unlimited Feeds, which will be available via an optional IAP priced at $3.99 per year.
Momento Premium is an annual subscription which unlocks every feature and removes all restrictions to provide you with the complete Momento experience. The subscription model will remove distruptive major upgrade experiences in the future and will provide us with a sustainable source of revenue to continue to develop and grow Momento.
Anyone who has purchased Momento 3 before today's update will have all currently available features unlocked. You'll also receive a year-long complimentary subscription to Momento Premium as a thank you for supporting the app.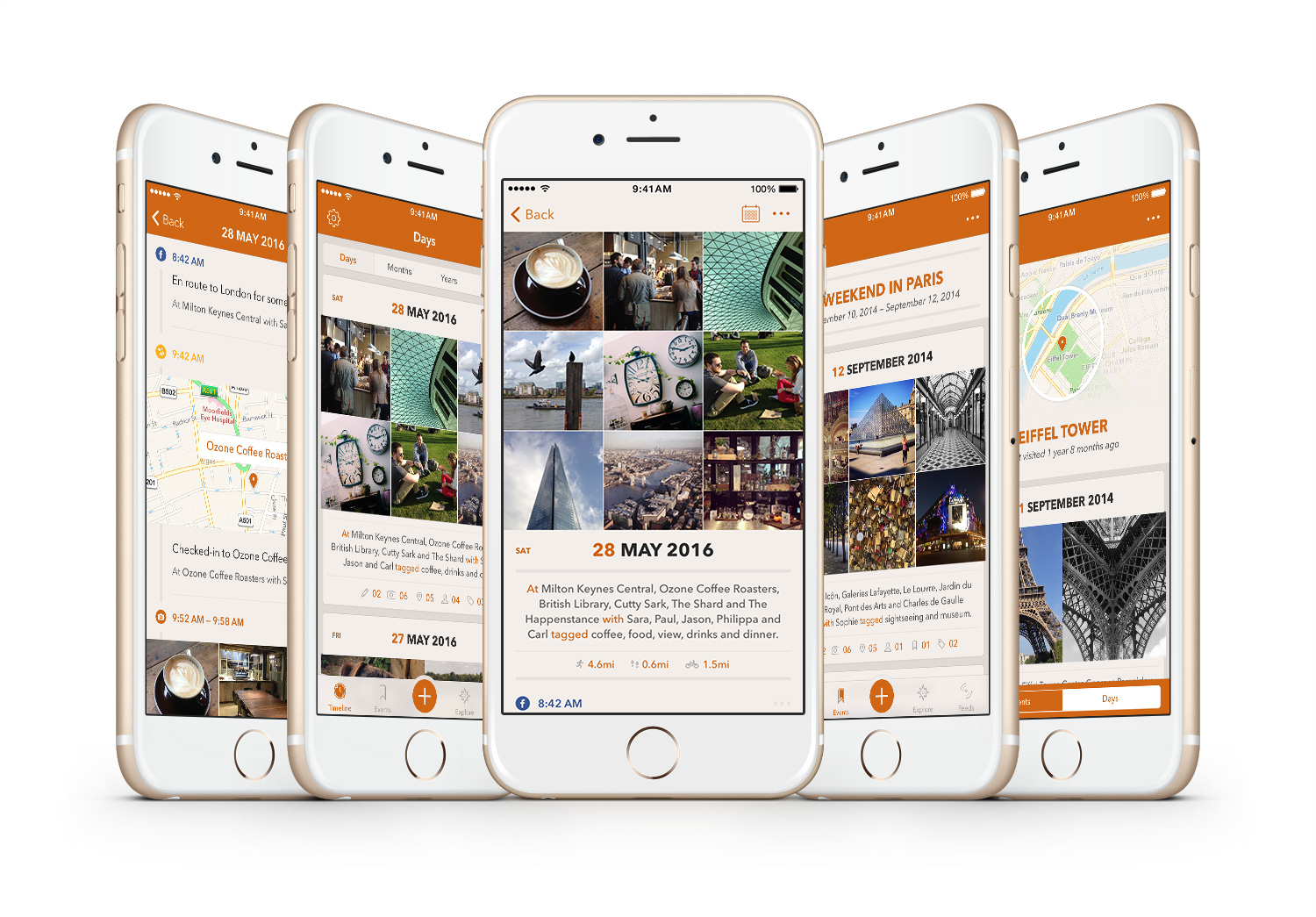 Of course, the change in the pricing model isn't the only new thing in Version 3.4. Today's update also introduces a bunch of New & Refreshed Feeds. Momento now integrates with services like:
Spotify — Automatically add an entry for the Songs and Albums that you save in Spotify.
Goodreads — Do you read a lot? Momento will automatically save your reading history from Goodreads
Medium — Medium has been emerging as a popular platform for any kind of blogger or publisher and Momento will automatically import your recent stories from Medium and create a new entry for you.
Flickr — The photos you publish to Flickr can be automatically imported into Momento.
YouTube — The videos you upload to your YouTube channel can automatically be archived into Momento.
Web Feeds — You can add any public RSS feeds and archive the feed items into Momento.
Other services already supported by the app are Facebook, Instagram, Twitter, Swarm, Moves (activity) and Uber.
Momento 3.4 also brings along some much needed improvements and refinements to Search & Explore and adds ability to navigate back and forth between days.
Momento is available Free on the App Store and includes an optional $3.99/year IAP for Premium features such as Unlimited Feeds, Hourly Feed Updates, Plain Text Export, Security Lock and Multiple Photos. The Premium IAP unlocks not just the current features, but also future Premium features that will be added to the app.
Momento is a beautifully crafted app with a well thought out experience and spending $4 a year for it is quite an easy choice to make.