if (screen && screen.width < 767) {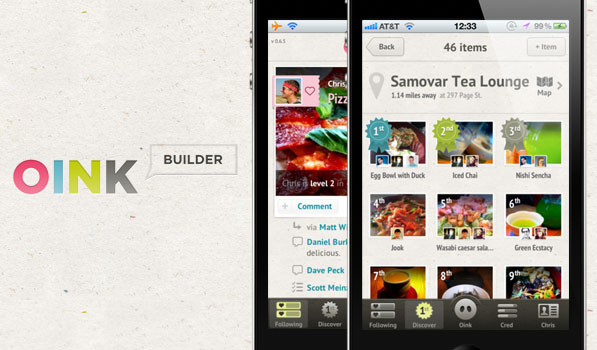 Oink — Rate Individual Things Around You
---
Oink managed to generate a fair amount of buzz last week after it debuted on the App Store. It is, after all, the first product out of Milk, Kevin Rose's newest venture after he left Digg. I'll be honest, I was quite curious ever since I heard about the app and had been waiting for its release.
Oink looks gorgeous. The UI features a nice textured background and the fonts and UI elements look stunning on my iPhone 4's Retina Display. The tabs at the bottom behave very much like Instagram and other few apps wherein the center tab is actually an action button. The Following feed is a neatly laid out list of photos and comments/todos/likes on that item. In terms of pure looks, Oink scores highly on my list.
Unfortunately, even though the app is available on the App Store, you still need to be invited to sign in and use the app. That said, I was able to get in in less than an hour after I signed up for an invite.