if (screen && screen.width < 767) {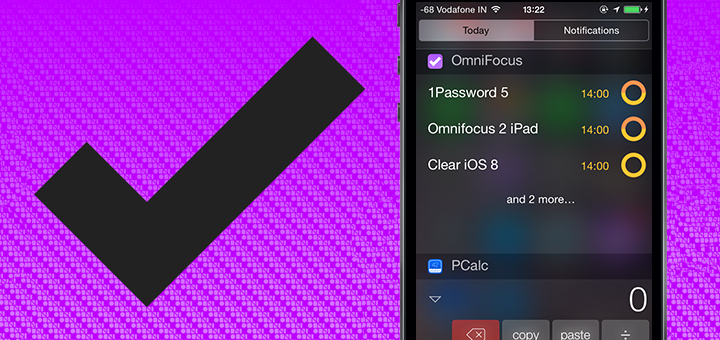 OmniFocus 2 for iPad and OmniFocus 2.3 for iPhone
---
OmniFocus 2 for iPhone brought a visual overhaul to Omnigroup's OmniFocus that later made its presence felt in the Mac app. OmniFocus 2 for iPad releases today and it takes design cues from the iPhone and Mac app. OmniFocus 2.3 for iPhone also shipped earlier today and it brought a great Today widget that displays the tasks due today and a systemwide share extension to add various kinds of items into OmniFocus from other apps both of which are also in OmniFocus 2 for iPad.
OmniFocus 2 for iPad has a great new look to it and feels great to use in portrait and landscape. OmniFocus for iPad was the best looking app in the suite prior to the visual overhauls this year, but it was pretty cluttered and busy looking overall. There's an abundance of white space and the app has a much more relaxed look now. While some aren't big fans of the new look, I personally like it for the most part. It has a dual pane layout in landscape mode. Just like the iPhone app, OmniFocus 2 for iPad has the sync and settings buttons hidden above the left pane. Pulling the left pane down reveals those buttons and a toggle to display All Perspectives. The sidebar looks great with the various sections represented by different colours. The other big feature of both iPhone and iPad apps is interactive notifications. Now you can instantly tap to mark a task as complete or snooze it for 15 minutes from the notification. This is really useful to me at least and is one of the reasons I loved using Due on iOS and OS X.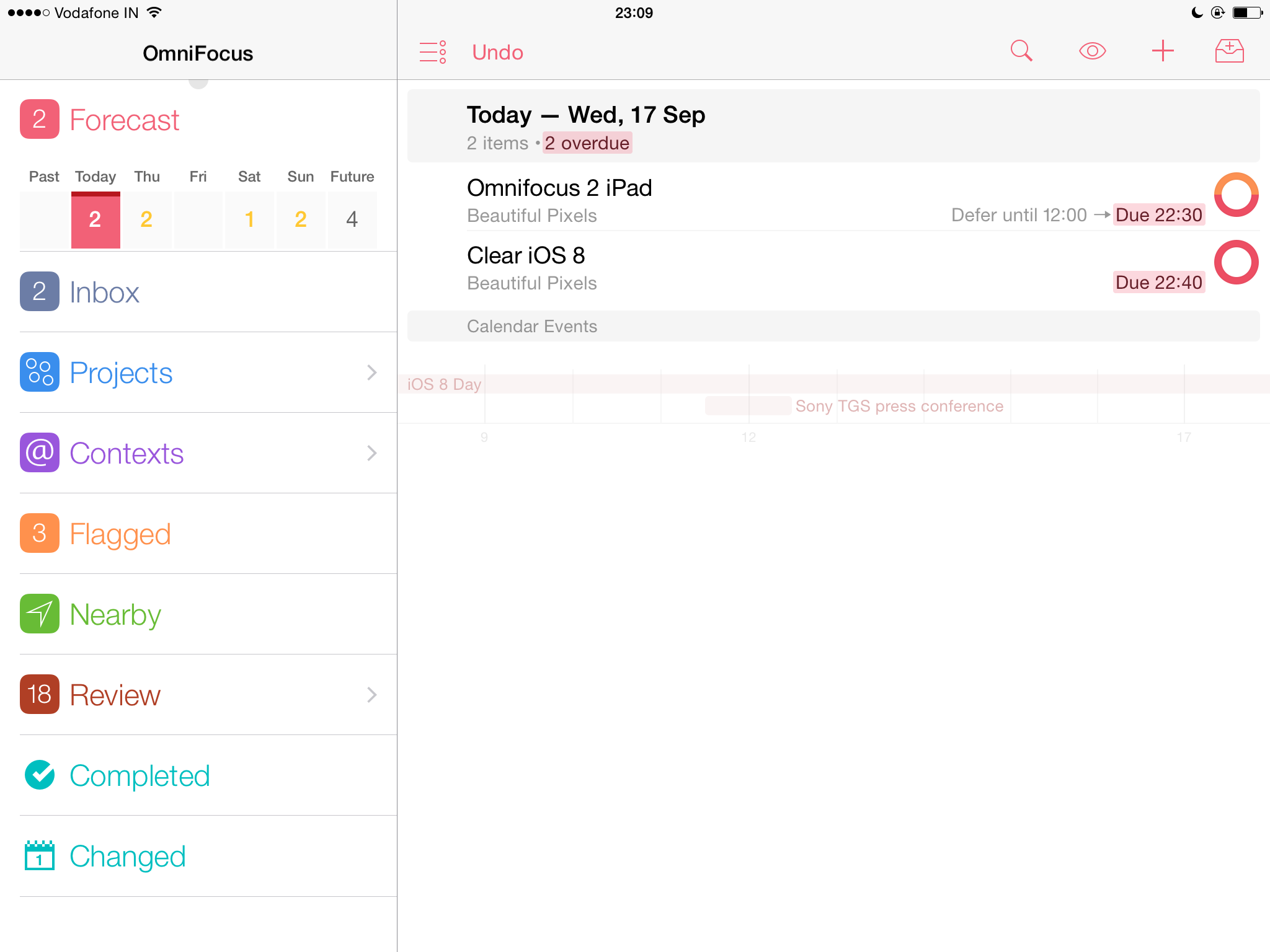 OmniFocus 2 has all the great features from the iPhone app and even some of the newly added ones in the Mac app. One of the big features of OmniFocus for Mac is the ability to create and edit custom perspectives. This is part of the Pro in app purchase that unlocks other features as well. OmniFocus 2 for iPad brings this to iOS for the first time. It allows rearranging, hiding and creating perspectives in the sidebar. Search is now better with results being displayed from completed items, future items and more. Sync is also rock solid with background sync support that is something every app needs to have now.
OmniFocus is now a complete professional productivity suite with a great look across all devices. With iOS 8 specific features and overall robustness, the new iPad app is a great upgrade. It is available on the App Store for $29.99 and the pro upgrade is an additional $19.99 that is unlocked for free for existing owners.