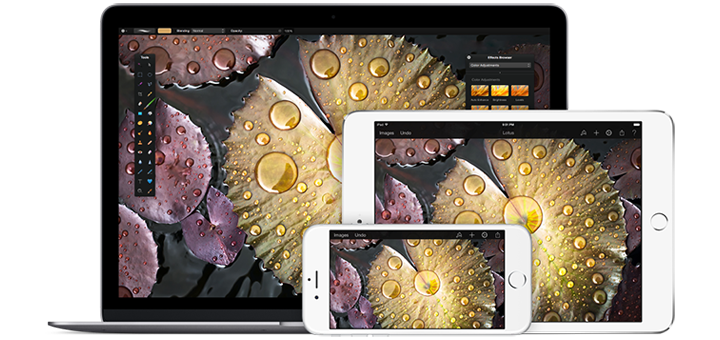 Pixelmator Comes to the iPhone
---
Pixelmator has long been one of our favorite apps available on the Mac. This powerful and native image editor for Mac has continued to evolve over the years and continues to gain some impressive features with every release. Late last year, the Pixelmator Team brought the powerful image editing features to the iOS with the release of Pixelmator for iPad. The app was one of the most outstanding experiences I'd tried on my iPad and Apple even demoed it at their iPad Air 2 launch event. Last week, the Pixelmator Team released version 2.0 for iOS, bringing Pixelmator to the iPhone.
Pixelmator on the iPhone brings you all the power of the iPad app via a smaller screen. If you've used the iPad app before, you'll feel right at home here. With iCloud and Handoff support, your work is synced seamlessly across all your devices. You can start working on the iPhone, move to the iPad and finish off on the Mac. Pixelmator on iOS lets you not only edit photos or images, but you can also start with a blank canvas and start painting if you want. Pixelmator takes full advantage of the core features of iOS 8 too, such as 64-bit architecture, Metal, OpenGL ES and Grand Central Dispatch. Pixelmator lets you work with files created in Photoshop. You can import & edit these files on the fly and even save your work as Photoshop files.
Pixelmator version 2.0 is a FREE update to existing users and the Universal app is available for just $4.99 on the App Store.