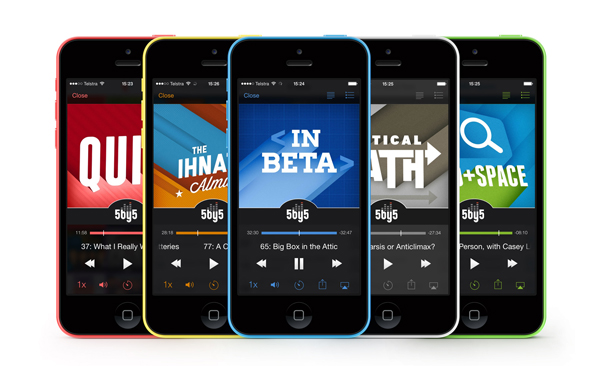 I reviewed Pocket Casts 4 for Android a little while ago and said it was the best looking podcast app on any platform. After shipping, that the wonderful team at Shifty Jelly has been working on their major update to Pocket Casts on iOS since then. The update is scheduled to hit on Wednesday when iOS 7 goes live to the public.
I've been using the app from the very early stages in beta and it has become something absolutely amazing. Everything I loved about the Android version in terms of features is here along with a true iOS 7 user interface. This isn't just a reskinning of an old app. It is an app that truly understands and lives on iOS 7. Everything in the app has been redone to look pixel perfect on your iPhone or iPad and sync is great as well across Android and iOS. I'm very impressed with everything from the guys at Shifty Jelly. Even their press images and press kit has been crafted brilliantly making use of new devices that were only revealed less than a week ago.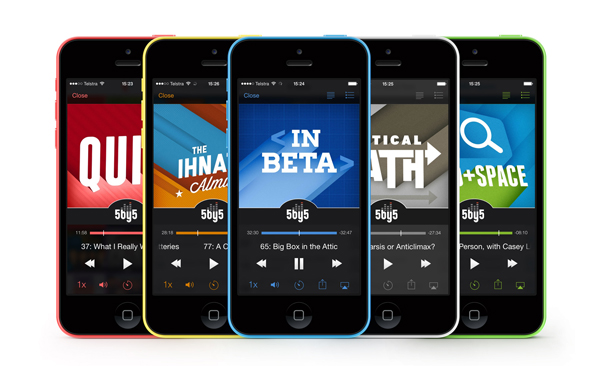 I'll have a full feature on Pocket Casts 4 for iOS in the coming days detailing everything. Until then here are a few screenshots that will make you drool. The update is free for existing owners. You can pickup a copy of Pocket Casts for iOS now for $3.99 and receive the update on Wednesday.