if (screen && screen.width < 767) {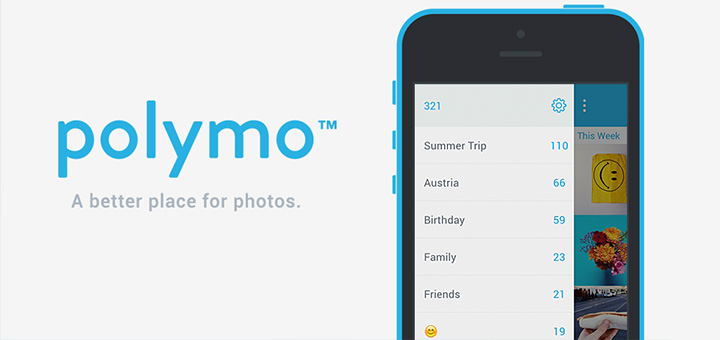 Polymo: A Simple Camera App for iPhone
---
Polymo is a really simple & elegant camera app for iPhone. It's designed to be an easy-to-use app while you're outdoors and just want to focus on taking photos. Polymo also offer a 'tagging' feature that lets you sort & organize your photos, so that they can be viewed as collections later.
Polymo asks you to add a tag before taking a photo. For example, if you're on a trip through Rajasthan, all the photos you take could have a common tag as 'Rajasthan' and additional ones describing the photo. This way, you don't have to spend time creating and managing collections later, they're already created for you in the app based on the tags you added to each photo. Of course, you can add tags later too. In the camera view, you can swipe on screen to change between a Square crop and Normal view. At the bottom left is a really simple camera toggle button that fills a semi-circle with blue for either the back camera or front camera. When you post a photo from Polymo to Twitter, Facebook or Instagram, the tags from your photos are automatically converted to hashtags.
The app is beautifully designed, making use of just blue & grey for the 'flat' UI. There are subtle animations and transitions that make the element pop and improve the UX. Everything is neatly laid out on screen, with no junk or clutter anywhere.
Another neat feature in Polymo is the ability to set photos as 'Private' and hide them. We all have those special sets of photos from every trip that we don't want our friends or peers to see. In Polymo, you can hide those photos and make them accessible only via a PIN.
Polymo is a really well-crafted app for iPhone and is available on the App Store for $1.99.