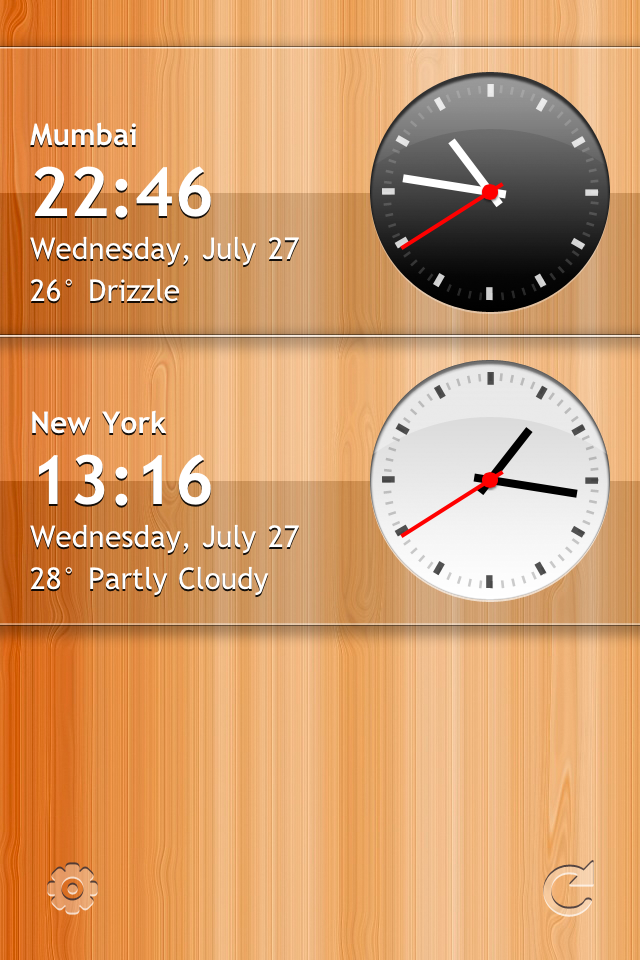 Pro:Alarm is One Tasty Clock App
---
We have all come across hundreds of different clock apps for iOS, the most beautiful of which we've explored here on Beautiful Pixels.
I have been using Night Stand for about a year now, but recently converted over to Pro:Alarm after their email dropped into our inbox. I was sold on the first impressions. Pro:Alarm packs 4 major features — World Clock, Alarm, Timer and a nifty Location based alarm, all of which are quickly accessible via the tab bar at the bottom.
The World Clock lets you add multiple cities that you can swipe through and also features weather information for that city. The app not only allows you to set alarms based on local timezone, but also on timezones of the cities set up in the world clock. Tapping the little clock glyph at the bottom right takes you to a new sheet automatically.
Pro:Alarm also features a host of different sounds that you can use for the alarms. There's a bunch of Short Alerts, a few Long Alerts, three Music sounds and six Voices to choose from.
Pro:Alarm uses a design style that I'm personally a big fan off. The app is a beautiful mix of gorgeously tasty pixels and nifty features. You can grab it at just 99 cents on the App Store, or if you prefer, an ad-supported free version is available as well.