if (screen && screen.width < 767) {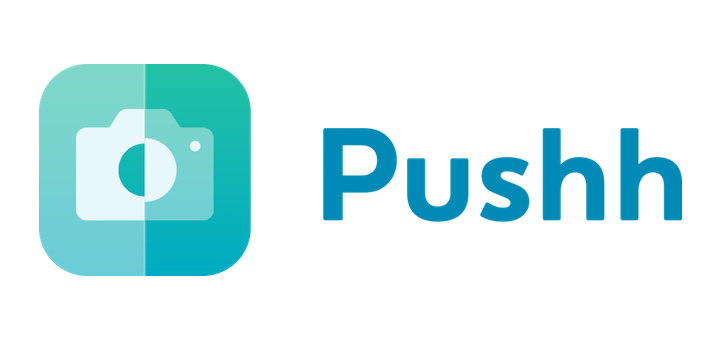 Pushh — Putting Selfies to Good Use
---
Selfies. I learned today that the Oxford Dictionary added the word to the global lexicon, awarding it the Word of the Year in 2013. Decades from now, our descendants are probably going to look back on us, guffaw, travel back in time and deservedly slap us for our follies. In the meantime, however, we have developers and visionaries who are coming up with ways by which we can use our unhealthy obsessions to better ourselves. One of the most interesting adaptations of this practice is Pushh.
Pushh allows you to take photos of your torso, to track the progress you've made in your weight loss program. It's a really simple app which does this one thing really well. All you need to do is grant the app access to your camera (and your photos, if you've already started taking selfies to check on your progress), and that's it. After you've taken the photo, you're asked to snap it to a grid, with one horizontal datum being your nose and the other being your navel, and a vertical datum, aligned to your navel again, and that's it. You can then, optionally, enter your weight and bodyfat percentage. You can set the app to periodically remind you to click these photos, and each subsequent image can be superimposed on top of the previous one, allowing you to see the progress you've made. Once you're done with your fitness regime, and have reached your goals, the app allows you to share your progress in a great 'before and after' way.
There were a couple of bugs that annoyed me, though. For one thing, clicking photos of yourself as you track your weight loss is a VERY personal affair, and the developer cleverly thought to implement a passcode lock. A real pity, then, that it doesn't really work. I've tried to set a passcode several times, but the app just crashes. There's also no TouchID integration, which is a strange omission. Finally, I found a 'Restore Purchases' button in the app settings, but for the life of me, I couldn't find anything to purchase. Perhaps it is a precursor to a subsequent in-app purchase, but it shouldn't be there if the feature isn't present yet.
Pushh is free, so there really is no real reason not to try it out. If you're someone who feels visual cues are a step you're missing from your fitness tracking regimen, this app is a great way to add it. Just be sure you use either a mirror or a selfie stick. Unless, of course, you're this guy.