if (screen && screen.width < 767) {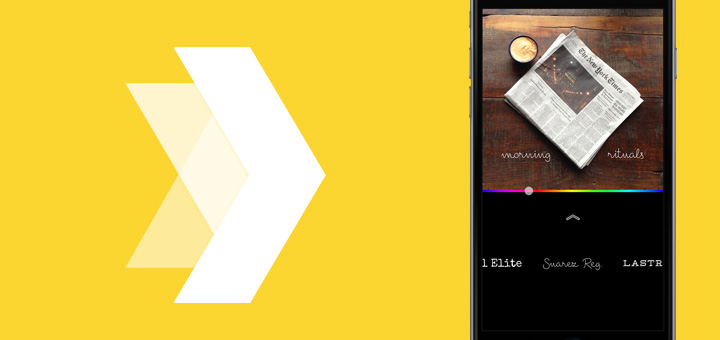 Quick Helps You Add Text to your Photos… Quickly
---
From the makers of Over comes Quick, a really simple app to quickly add artistic text to your photos and share them anywhere. It's quite similar to what Over already does, but it's a toned down version where the goal was to offer the quickest way of adding text to the photos.
When you launch the app, you're presented a two-column grid if your Camera Roll. Once you select the photo you'd like to build upon, you can double tap to type & edit your text. Two-finger pinch/zoom resizes the text, custom fonts at the bottom can be swiped through to preview on the text you've typed and the color bar lets you change the color of the text. Once you're satisfied with the result, just swipe up to share this photo to the usual locations, including the apps available via Share extensions in iOS 8. You can also save it back to your Camera Roll if you want. That's all there is to Quick. There are 16 free fonts for you to choose from, or you can unlock another 16 with an IAP.
Thanks to iOS 8, Quick is also available as a Photos.app extension. So in your Photos app, you can tap Edit and then the three dots button to invoke Quick and make your edits then and there.
Quick is available Free on the App Store with a $0.99 IAP to unlock additional fonts & to remove the watermark.