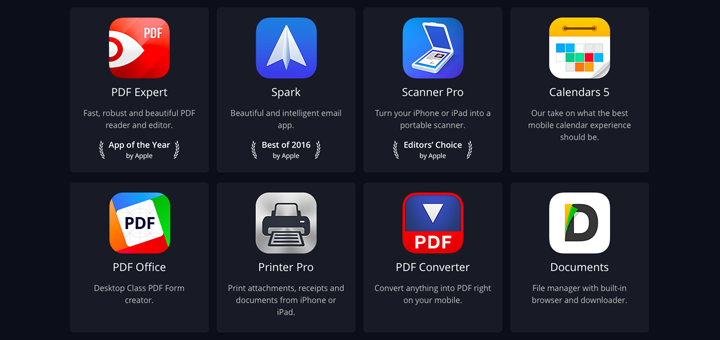 Readdle's Blockbuster Updates Bring Drag-and-Drop to iOS
---
We're huge fans of Readdle's Suite of apps, and use them extensively. From the excellent Spark, to the incredibly well featured PDF Expert, all the way to the impossibly priced Documents, Readdle's apps form a crucial part of the productivity aspects of iOS. And these app are also immensely popular among iOS users.
Today's updates to four of their apps — Scanner Pro, PDF Expert, Spark, and Documents, brings a feature that would make Readdle's suite of apps absolutely essential for anyone who wishes to do any 'real work' on iOS, but most essentially, on the iPad – Drag and Drop. Yep! Drag and Drop between apps… on iOS.
Sounds unbelievable? It seemed that way to us, too! Readdle's implementation of this most instinctive of interactions is marvelous — simply open split view of two compatible apps, and drag and drop files between them. Have a PDF in PDF Expert that you've marked up, and want to send accross to your client? Open PDF Expert in one pane, and Spark in the other, then simply hold and drag on the PDF in PDF Expert, and drag it to Spark. It's absolutely brilliant, and completely intuitive. We can't demonstrate this feature well enough in words, so we'll let Readdle's feature video show it off:
Besides this highlight new feature, Documents has also been updated to version 6.0. We continue to be astounded at how Readdle manages to keep it free, because the feature set could potentially convince any serious iOS user to part with tens of their hard-earned cash. Documents has a brand new design, with several great tweaks to its components, including the media player, which even allows for music streaming from your connected cloud storage.
If you aren't yet into the Readdle ecosystem, there's never been a better time. Head on over to the App Store, and get your copies of Documents and Spark, to get you started. This company is going places, and has just done Apple's job for them.