if (screen && screen.width < 767) {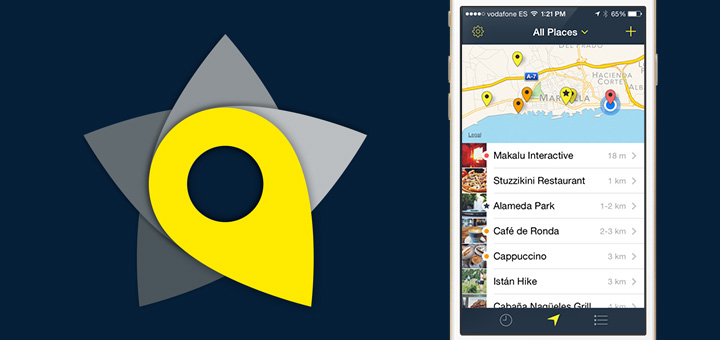 Rego 2 — A Better Way to Bookmark Your Favorite Places
---
Back in 2013, we told you about this fantastic app called Rego. Rego offered a meticulously crafted UI that let you bookmark your favorite places into collections that you could refer later on. Back then, I wrote:
I'm in love with the way every pixel in the iPhone app has been meticulously designed and crafted to perfect. The UI that Rego boasts is elegant and aesthetic, yet refreshing and modern. I also love the neat little icon that app has. So beautiful.
Unfortunately, with the release of iOS 7, the UI started feeling out of place. The status bar being separate from the UI really bothered me and for a while, it wasn't certain if the developers were going to update the app at all. Thankfully, version 2 of the app was released a few days ago on the App Store and Rego 2 has been re-crafted to perfection.
With this release, Rego's design has undergone a complete overhaul. The UI feels right at home with iOS 7 or 8 and everything looks neatly laid out. I love the way the designers have played with the colors of the UI elements. Adding a new place has been simplified. There are now multiple ways you can add a new bookmark — Current Location, Search or Enter an address manually, Use the location from a photo you've taken, Add the location from your contacts or choose the place from a list sourced from Foursquare. With all these options, adding your place is super quick and easy now. You can also now choose the color of the pin or add multiple photos at once.
You can browse the places you've bookmarked in Rego in three different ways — Recents, List via a Map. The app has a web component over at Rego.to and you can publish/share your collections there for your friends and followers.
Rego 2 is available for $4.99 on the App Store and is a free update to existing users. Yes, it has been updated for iOS 8, but doesn't yet boast any iOS 8 specific features.