There's only a couple of VPN services I've used extensively in the past. The one I've used the most was Cloak — which recently got acquired by StackPath and is now known as Encrypt.me, and TunnelBear — which is what I'm currently using. The latter is what I've been using for a year now, largely since it offers a node right here in India. The service has been great and I've had no complaints whatsoever.
Today, the team behind TunnelBear is introducing a new product called RememBear. RememBear is a Password Manager that is designed with the same philosophy and finesse as TunnelBear. Introducing the product on the TunnelBear blog, Ryan Dochuk – Co-founder of TunnelBear, says:
Over the past 6 years, TunnelBear has helped nearly 20 million people browse a more secure and open internet. Our experience growing TunnelBear and helping people in more than 179 countries to browse privately has made us realize, now more than ever, the internet needs powerful privacy and security tools that everyone can use.

When we started RememBear development, our goal was to replicate many of the same things that made people fall in love with TunnelBear. A friendly, approachable design. A simple, fun user experience. Strong, independently audited security. And, as you might have already guessed, most importantly…lots and lots of Bears.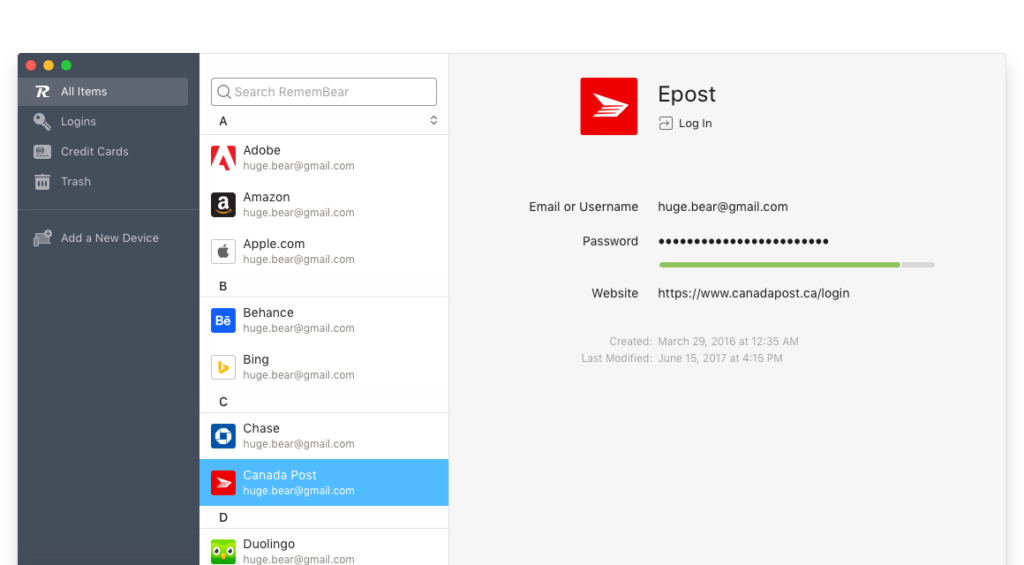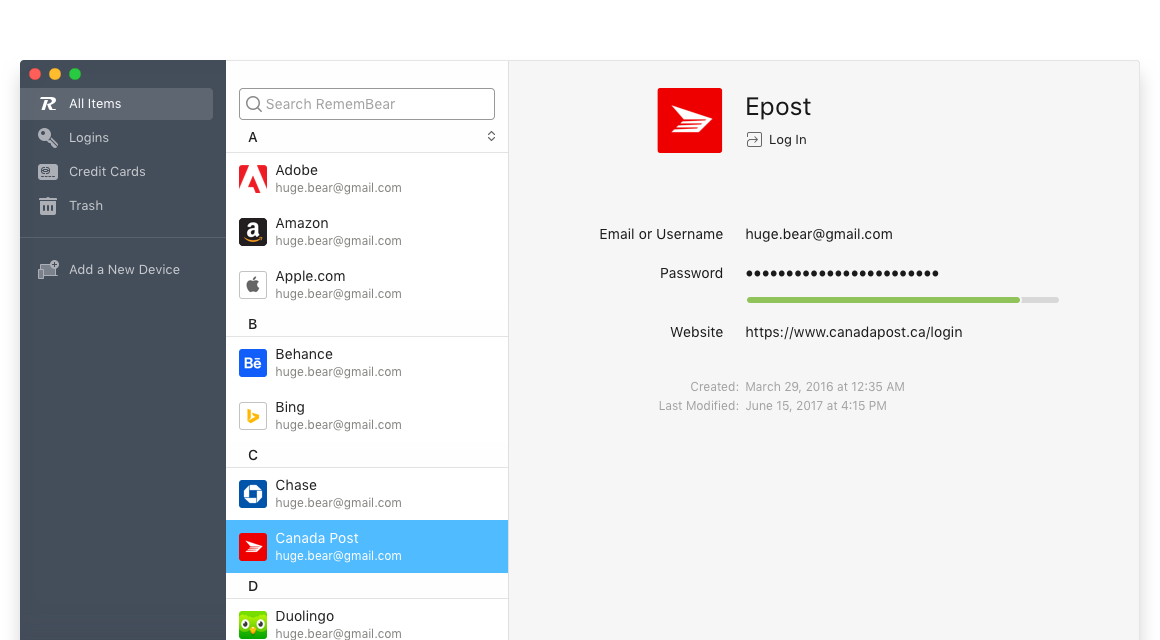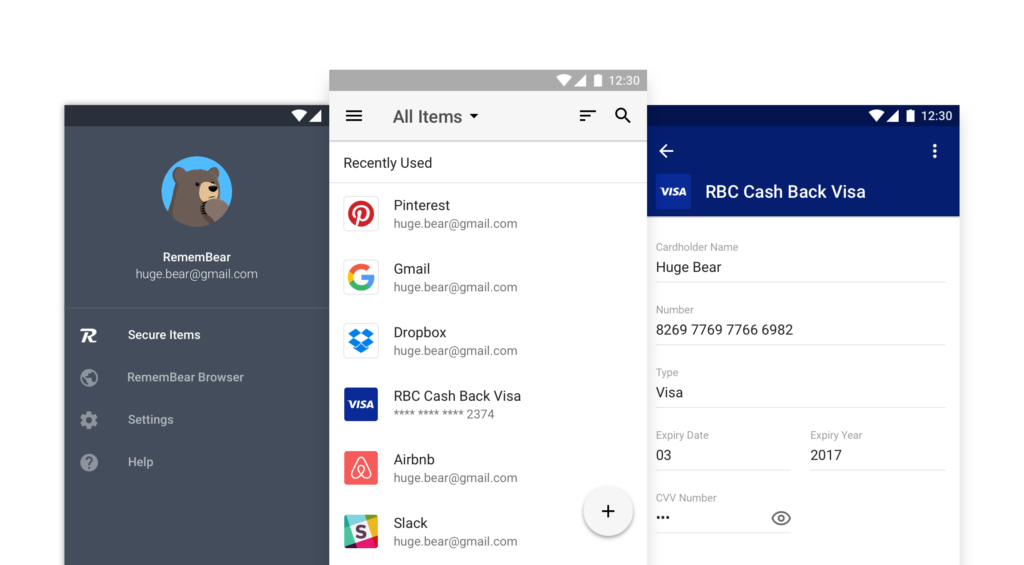 RememBear is available for iOS, Android, macOS and Windows computers. The service is launching in beta, so it will be Free until the release of Version 1.0. I spent a few minutes playing with the iOS and Mac apps and they both feature a clean and elegant design. They're quite basic when it comes to features, which is understandable considering the product is still in beta. You can only add Logins or Credit Card details in the app right now. However, I really like the little touches that the TunnelBear/RememBear team has put into the product. For example:
There's a lovely animation that plays out when generating a new complex password, wherein as the complexity increases, an illustration changes from a shivering sheep to a roaring bear.

When you set up a second device, you can use your existing device to scan a QR code to easily log into your account. Once authenticated, the window plays a lovely animation where a bear bites down on your details, sound included.
There are several nice touches like this in the app, so you should definitely check it out.
RememBear is a new product, so it's obvious to be skeptical about its security. The team says that its security has been audited by Cure53 and the results are available here.
I won't be moving away from 1Password anytime soon, but RememBear does look like a fantastic new alternative in this space.