if (screen && screen.width < 767) {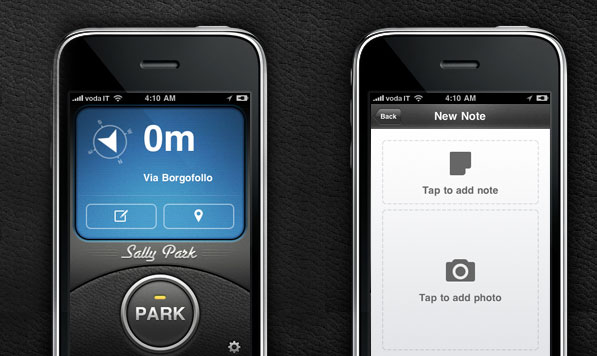 Sally Park – This Car Finder might look better than your Car
---
Doseido is known to create some really amazing looking apps. Their RSS reader Headline brought along a really stunning UI; too bad it didn't quite work out too well for me. Sally Park is their latest iPhone app, and it not only looks brilliant, its functionality might be crucial to the many car owners out there.
Sally Park is a car finder. It uses the GPS location data to keep track of your car:
Sally Park easily works by reading and storing your location provided by the Location Service of your iPhone 3GS. It's easy to find back your car by looking the direction inside the display and the distance between you and your car. Sally Park integrate the Map service in case you like to see your car inside the map.
I can't use this app on my first-gen iPhone, nor would I ever have a need for such functionality. But pixels are pixels, and when they look as good as in Sally Park, it's hard not to be careless. $1.99 at the App Store.