if (screen && screen.width < 767) {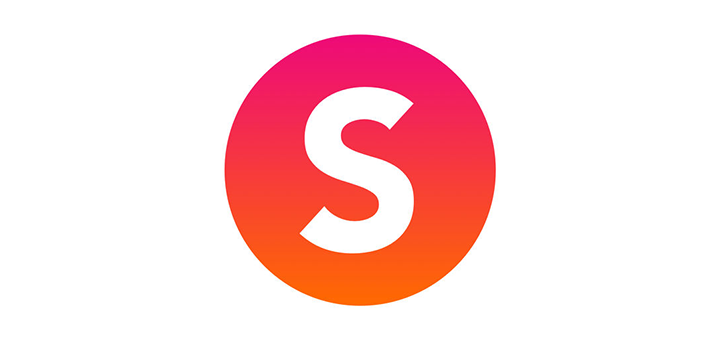 Screeny 2.0 Goes Beyond Screenshots, Lets You Delete Unwanted (Live) Photos & Videos
---
Back in 2014, a little app called Screeny debuted on the App Store and took the hassle out of deleting unwanted screenshots from your iPhone or iPad. A product of NFN Labs, Screeny was a nifty way to automatically scan entire contents of your iOS Camera Roll and quickly pick any unwanted screenshots for deletion. This was especially handy back then, as iOS did not have a separate folder for your Screenshots like it does today. Screeny did one thing and One Thing Well. Almost four years later, the team at NFN Labs has released Screeny 2.0 — a major update to the app.
Screeny still offers the ease of deleting unwanted screenshots from the Camera Roll of your iPhone and iPad, but now also offers support for Live Photos, Photos, Panoramas, and Videos. With a quick tap, you can ask Screeny to display Photos, Videos, Panoramas or even just Live Photos. Simply mark the ones you don't want and tap the delete button. With Live Photos, Screeny will keep the photo but delete the video attached to it. I just got back from a trip to Goa and found out that I had Live Photos turned on for all photos I took, and recovering all that wasted storage space was a breeze thanks to Screeny 2.0.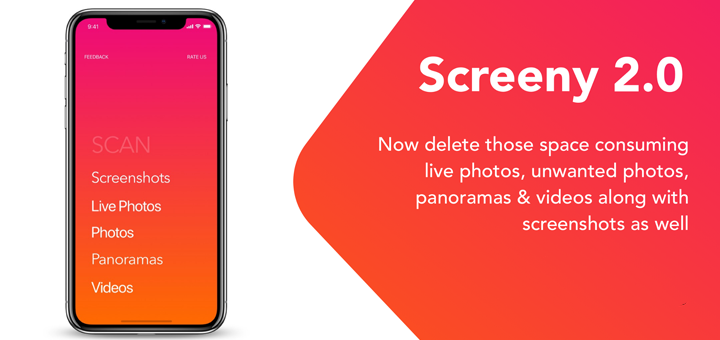 Screeny 2.0 also allows you to narrow down the search results by choosing from following filters:
Select all except last 15 days
Select all except last 30 days
Select all except last 3 months
Select all except last 6 months
Select all except last 1 year
Select all except last favorites
Select all Live Photos
With these new additions in Version 2.0, Screeny is still the best way to delete unwanted media from your iPhone and iPad and reclaim precious storage space.
Screeny 2.0 is a Free Update for existing users and is available for $1.99 on the App Store.