Seamless Brings Colorful Wallpapers for your iPhone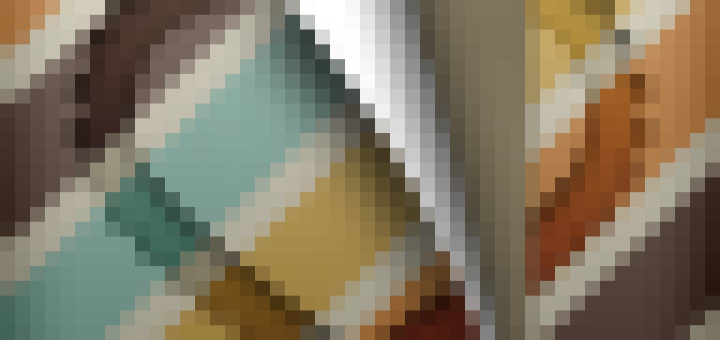 A few weeks ago, we wrote about the Pattrn app, a simple and elegant wallpaper app for Android that gave you easy access to the vast collection of some amazing wallpapers from the COLOURlovers community. Since then, we've received a few emails asking if we knew a similar app for iOS. What we didn't know was that Mic Pringle, developer of the gorgeous music player app Audium for iPhone & William Szilveszter, a designer from Canada were already working together on something gorgeous for iOS, called Seamless.
Seamless is a beautiful app for the iPhone that brings more than 3 million wallpapers from the COLOURlovers community to your iPhone. Unlike Pattrn, which chose an elegant and simple UI, Seamless goes all out by using a splendid wooden texture for its UI which works great with all the colorful patterned wallpapers in the app. You have 4 tabs at the bottom — Current, Popular, Favorites and About. You get a long list of previews of wallpapers that you can tap to view in full. Swiping from the left to right marks a wallpaper as favorite, which you can then browse in the Favorites tab. When marking as favorite, there's a lovely page-turn animation as an added touch. When viewing an individual wallpaper, you can use the action button at the top right to share it on Twitter or Facebook, Save it to Camera Roll or view the original on the website.
Seamless is a lovely little app to have on your phone if you're into patterned wallpapers. It also has a lovely little icon that compliments the app. However, I do wish it had a few more features to go along. For example, there's no way to view a wallpaper without the app's chrome. Additionally, I'd have loved to see a preview of how the wallpaper would've looked on the Homescreen or Lockscreen, which the Kuvva app does well. But at the amazing price of 'Free' on the App Store, I'm not really complaining. Go grab it.